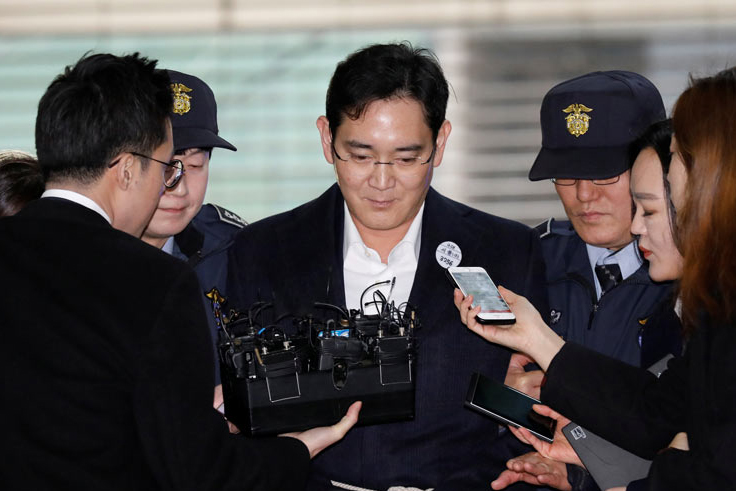 Prosecutors have asked a South Korean court to extend the prison sentence for Samsung Electronics heir-apparent Jay Y. Lee to 12 years, Bloomberg has reported.
The request is an appeal of his five-year sentence for allegedly bribing his way to greater control of the firm.
The 49-year old Samsung heir and four other executives bribed former president Park Geun-hye's confidante Choi Soon-Sil with millions of dollars to win presidential favours and ease a controversial 2015 merger deal.
The merger, according to reports, was a key step in ensuring an untroubled power transfer to Lee from his father.
Park has since been impeached and removed from power in March after public uproar over her questionable ties with Choi sparked mass nationwide protests for months.
Prosecutors originally sought 12 years for Lee in August, saying such a sentence would help "establish the rule of law" in a country where ties between government and business have come under renewed scrutiny since the scandal emerged last year.
Lee is appealing the original sentence and has denied any legal wrongdoing.
"Lee's control and wealth at Samsung is none other than a result of bribery," said special prosecutor Park Young-soo as he demanded the prison term, Bloomberg reported. "People want chaebol to no longer maintain the privileges to rule over the Republic of Korea alongside politicians."
Prosecutors allege Lee used knowledge of the relationship between Park and Choi to ensure the deal passed so he would tighten his grip on Samsung Electronics without having to pay billions of dollars in inheritance taxes.
Park, who was removed from power in March and stands trial separately for charges of corruption and abuse of power, has denied seeking bribes for herself or her friend. Choi has also denied charges.