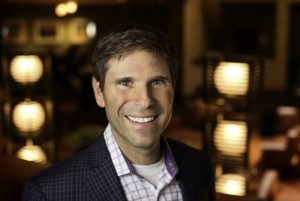 Pure Storage has announced a new Pure Partner Program, which will empower partners with new training, certifications, support and incentives. The new programme is being debuted at the Global Partner Forum during the Pure//Accelerate 2018 conference and programme benefits will go into effect August 1, 2018.
Pure Storage has made strategic investments in the tools and resources needed to achieve a partner programme that attracts, enables and retains partners. The programme is designed to reward partners who build a Pure practice and lead with Pure in the market. New features include:
New programme tiers: The new programme includes two tiers and is designed to enable partners of any size the ability to achieve top tier status. The programme includes a Preferred tier, which is the entry level tier for all partners. The top tier is Elite; it is invite only based on partners successfully establishing a Pure practice consisting of their demonstrated sales and technical competency, business specialties and services, a budgeted marketing plan, as well as meet a minimum number of customers secured via the partner. Elite partners will receive a notification of their status in August 2018. Partners are evaluated for tiers annually.
Greater partner empowerment: A key enhancement to the programme is standardised discounts and price lists available to partners, empowering them to seamlessly source, secure and close opportunities independently. Partners will also receive access to enhanced tools that enable them to provide proposals and quotes for Pure Storage based solutions.
Training: Pure will offer enhanced technical specialisation to all partners and completion of training opens up additional benefits. Pure also debuted the Pure Storage Foundation Exam and the FlashArray Architect Exam during the Global Partner Forum at Pure//Accelerate 2018. The programme will roll out additional certifications throughout the year.
Michael Sotnick, VP, Partners, Services and Business Development, Pure Storage said, "The investment for the new partner programme is our commitment to partners that we are going to continue to make sure they have the assets, resources and incentives to prosper with Pure Storage. Pure's technology innovations open up new opportunities for partners to lead the way for artificial intelligence and machine learning. Our partners are transforming and future-proofing customers' environments every day to allow them to take advantage of their data and the growth of emerging applications."