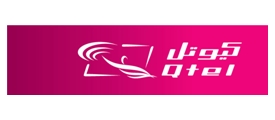 Qatar Telecom today announced a 16% year-on-year Group revenue increase, ending the 2011 fiscal year at QAR 31.8 billion, compared to QAR 27.4 billion for 2010.
The Group's consolidated customer base as of 31 December 2011 stood at 83.4 million, compared to 74.1 million in 2010, representing a 12.4% year-on-year increase.  Group EBITDA in 2011 also advanced, increasing by 18.7% from QAR 12.5 billion in 2010 to QAR 14.8 billion.
The Group also maintained a strong EBITDA margin, with EBITDA margin for 2011 standing at 47% percent, up from 46% in 2010.
Net profit attributable to Qtel's shareholders increased year-on-year by 11.6% from QAR 2.3 billion in 2010 to QAR 2.6 billion in 2011, following a one-off favourable decision on the royalty regime in Qatar in 2010 worth QAR 554 million.
The Qtel Board recommended the distribution of a cash dividend of 30% of the nominal share value (QAR 3%) and bonus shares representing 30% of the issued share capital.
The Board of Directors also recommended to the General Assembly an increase of authorised share capital of QAR 5 billion. Taking into account the long-term strategy of the company, the Board of Directors approved the issue of 40% rights (two shares for every five shares held, after the distribution of bonus shares) at a price of QAR 75 per share, which is subject to approval of the increase of authorised capital by the General Assembly and subject to receiving the relevant regulatory approvals.