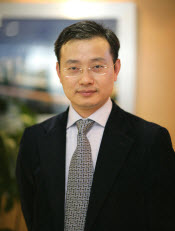 Mr. Yi Xiang, President of Middle East, Huawei
Qtel has begun the implementation of its programme for "Fibre to the Home" (FTTH), which aims to connect homes in Qatar with high-speed fibre connections over the next three years.
The FTTH programme was announced in March 2010, and with the rollout starting this week, Qtel is on track to hit its ambitious target. As part of the programme, Qtel has selected Huawei as its technology partner.
The programme is the largest infrastructure project of its kind ever carried out by Qtel.
With this announcement, a team of specialists from Huawei will arrive in Qatar to begin the survey process for the massive deployment. The team will work with experts from Qtel to execute the programme for FTTH within the timeline, and with maximum benefit for the people of Qatar.
As part of the FTTH programme, existing copper connections will be replaced by high-speed fibre connections, and homes and businesses will get direct connections to ensure that everyone can benefit.
The process, which will continue throughout the year and into 2012, will be undertaken in cooperation with all relevant authorities and government bodies, to minimise inconvenience.
Qtel is also set to support a nationwide communication programme, which will help keep neighbourhoods and communities fully informed about when and how the connection process will happen.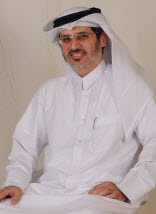 Dr. Nasser Marafih, CEO, Qtel.
Nasser Marafih, CEO, Qtel, said: "This is an important strategic project for Qatar and for Qtel, which will make a major contribution to the knowledge-based economy, and open a new era of opportunity for people and businesses. Homes and companies will have access to some of the fastest Broadband Internet in the region, and the increased capacity of the fibre solution will enable the introduction of a huge range of new services that will change the way that education, entertainment and applications are delivered in Qatar."
"We have chosen Huawei as a technology partner, because we believe they will deliver the strongest solution, have a proven record in the Middle East, and they will also execute the implementation of the network with full sensitivity for the local community," he added.
For customers, Fibre to the Home will deliver an exciting range of new services. The state-of-the-art network will offer speeds of up to 100Mbps, changing the way people experience online education and entertainment. Qtel will also be able to offer new services, such as High Definition (HD) digital television and unmatched online gaming and Video On Demand (VOD).
With overall strengths and deep experience in the fields of mobile, fixed and IP networks, Huawei is well positioned to be a preferred partner to fully support Qtel's vision. "Huawei is committed to support the Qtel Group in the delivery of a world class Broadband experience offering Qatar seamless high speed internet services. Huawei is leveraging on its global leadership in the deployment of end-to-end FTTx solutions, to provide innovative FTTH solutions and services for excellent quality and fast delivery," said Mr. Yi Xiang, President of Middle East, Huawei.