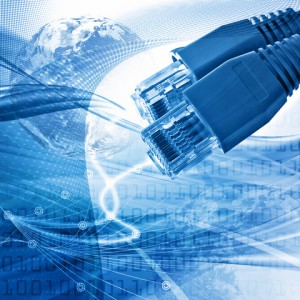 Qtel Business Solutions (QBS) today launched an innovative network solution that will allow customers with high bandwidth requirements to aggregate applications on one dedicated, highly secure optical network.
The new WaveLink service is aimed at Qatar's fast-growing large corporate and government entities looking to manage higher volumes of data and information. The solution offers failure-resistant architecture and the ability to carry traffic, regardless of protocol or bandwidth requirements.
With companies in Qatar continuing to set new records for growth and development, business customers are increasingly looking for innovative solutions to help them stay on top of their daily data needs.  The team at Qtel Business Solutions recognises that an increasing number of clients want more bandwidth available at their disposal, in order to manage processes like imaging, replication, virtualisation and data centre connectivity.
WaveLink's supporting applications range from basic voice and data services to virtualisation and storage area network applications, allowing customers to manage traffic over one network.
The new service also provides a powerful established backbone with the flexibility of client-specific tailored protocols and set protection levels to suit individual companies. This is all done in a cost-effective way by using leased capacity that demands no capital investment.
Qtel's WaveLink provides a complete end-to-end solution offering bandwidths of 1Gbps, 2.5Gbps or 10Gbps, 40Gps going all the way up to 100Gbps.
WaveLink is based on Wavelength Division Multiplexing technology. WaveLinks are used primarily for high bandwidth requirements such as data warehousing, Storage Area Networking (SAN) and applications.
Qtel WaveLink uniquely supports multiple deliveries of different interfaces as the service is transparent to what technology each wavelength provides. WaveLink can be used to supply Synchronous Digital Hierarchy (SDH), Ethernet, or other protocols such as Fibre Connection (FICON) or Enterprise Systems Connection (ESCON). WaveLink based access can meet resilience requirements between sites such as data centres and head offices.
WaveLink is one of a series of new solutions and services developed by Qtel Business Solutions to help companies in Qatar fuel their business ambitions. In November, the company received the "Best Business Service" prize at the CommsMEA Awards, reflecting the company's ongoing investment in corporate solutions.