The US chipmaker Qualcomm was hit with a EUR 997 million ($1.2 billion) fine by European Union antitrust regulators for paying Apple to use only its chips, blocking out rivals such as Intel.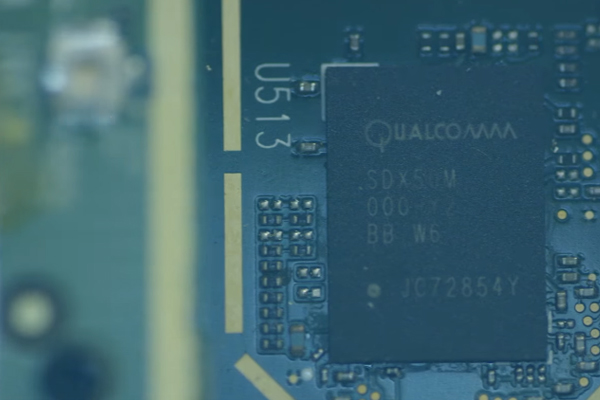 Apple was reportedly cornered by Qualcomm with a 2011 deal that offered "significant" sums and rebates if it only bought the company's chips, the European Commission said in an emailed statement.
According to a report by Bloomberg, EU Competition Commissioner Margrethe Vestager, said that "Apple was seriously thinking of switching" from Qualcomm to Intel chips "which would have made a big difference to Intel" but couldn't do so until its Qualcomm pact was about to expire in September 2016.
"This meant that no rival could effectively challenge Qualcomm in this market, no matter how good their products were," Vestager said. "We're talking about one of the biggest and most important customers in this market."
The antitrust fine, the EU's third highest, comes as Qualcomm tries to fend off a $105 billion hostile takeover by rival Broadcom Ltd. and wages war with Apple in numerous court cases around the world over patent licensing. Qualcomm's management is under pressure to show shareholders it can manage the Apple dispute and battles with regulators that have already led to fines in China and South Korea.
Qualcomm has reportedly been trying to appeal the decision saying that they strongly disagree with the decision and will immediately request the General Court of the European Union to review the issue.
The EU decision "does not relate to Qualcomm's licensing business and has no impact on ongoing operations."
The case focuses on LTE baseband chipsets used in the 4G mobile phone standard. Qualcomm warned Apple that it would cease payments if it sold products using other chips. Vestager said this threat was a key factor for Apple refusing to source from Intel. "It would have cost Apple a lot of money" to quit Qualcomm and it "would have made a big difference to Intel."
"The outcome is that rivals are prevented from challenging dominant companies with more innovative products," Vestager said. The fine represents 4.9 percent of Qualcomm's revenue in 2017, the EU said.
Vestager said the decision sends a warning to other companies that would contemplate using similar practices: "Don't go there."
Apple declined to immediately comment. Intel declined to comment.
Last year, Apple had filed a lawsuit against the chip-maker for charging "exorbitant" licensing fees for its cellular technology.
After a few months, Qualcomm retaliated by countersuing Apple over patent licensing infringements.