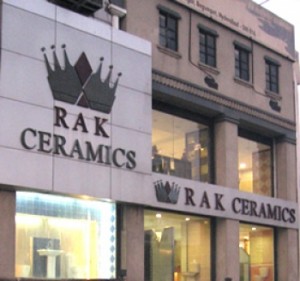 RAK Ceramics has chosen SAP's ERP suite as it aims to improve process efficiency and drive sustainable business growth.
SAP will implement its comprehensive suite across the Ras Al-Khaimah-based company's 12 UAE factories, before rolling it out to five international locations.
The collaboration between the software giant and the world's largest manufacturer of ceramic and porcelain tiles came after a recent meeting between Bill McDermott, SAP Co-CEO and executive board member, and His Highness Sheikh Saud Bin Saqr Al Qasimi, Supreme Council Member and the Ruler of Ras Al Khaima.
"Teaming up with SAP feeds into our unceasing mission of continually surpassing the expectations of our customers, dealers and partners," said Khaled Abdulla Yousef, board member at RAK Ceramics.
"In an era of global competitiveness and borderless economies, the only organisations that will thrive are those that remain truly receptive to innovation in its many and varied forms. Embracing cutting-edge IT solutions from SAP is a major step in making RAK Ceramics run better, improving end-to-end process integration and harmonisation, and driving sustainable business growth," he added.
The deal will see RAK Ceramics migrate away from an Oracle-based platform in an effort to bolster its ability to improve customer satisfaction, reduce costs for production, procurement and acquisition, improve working capital management and enhance asset utilisation, the company said.
"RAK Ceramics is the number one company of its kind in the world and a glittering jewel in the Middle Eastern manufacturing sector," said Qais Gharaibeh, UAE MD at SAP MENA.
"The company's inspiring pursuit of excellence and innovation makes it a vital player in the UAE's economic landscape and SAP is proud to help maximise value and improve its efficiency wherever possible," he added.