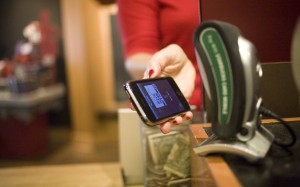 The global mobile payments market is predicted to exceed US$1.3 trillion in the coming years, presenting opportunities for cyber-crime gangs to exploit, according to a white paper published by the Anti-Phishing Working Group (APWG).
"On one hand, we can see just one example of a major European bank that, in early 2012, had 100,000 mobile banking users, and by April 2013, four million. In contrast, there were around 50 generally known samples of mobile malware in 2010, rising in 2013 to some 30,000 samples," said APWG Mobile Fraud Research Coordinator Jart Armin.
Arresting and rolling back the successes of the mobile financial fraud marketplace requires a global response based on cooperation, education and awareness, according to the APWG report, Mobile Threats and the Underground Marketplace.
The study stated that there are 5.6 million potentially-malicious files reported on Android, of which 1.3 million are confirmed malicious by anti-virus vendors. The white paper also estimated that there will be more than two billion mobile devices by 2015.
"Mobile fraud, we can clearly state, has become an industrialised process, although globally we show that some countries are currently more at risk than others. This APWG whitepaper helps to demonstrate the existence of such an industry and how it operates through stealthy intrusion and a crimeware supply chain," Armin concluded.
The APWG white paper defines these malware markets and demonstrates the modus operandi of an industry that is self-funding, prosperous, vertically stratified and agile.
Types of malware and attack methods under analysis include: spyware, phishing direct attacks, Trojans, worms, apps delivered through malware, pocket botnets and blended attacks, many of which are designed to steal or pilfer money from users. Equally as invasive can be "track and trace" intrusion techniques used to extract intelligence about an owner's usage, contacts, and habits.