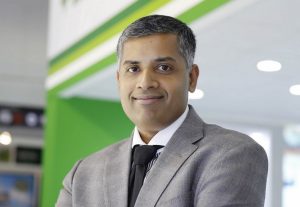 Value-added distributor Redington Value has signed a regional distribution contract with Nutanix, an enterprise cloud computing vendor, for the Middle East market.
As per the terms of the agreement, Redington Value will deliver Nutanix's complete range of solutions through its robust partner network.
With the demand for cloud computing and related solutions increasing in the region, customers are looking to empower their IT teams to effectively manage multi-cloud architectures. The Nutanix Enterprise Cloud OS software melds private, public and distributed cloud operating environments and provides a single point of control to manage IT infrastructure and applications at any scale.
Built on the leading hyperconverged infrastructure (HCI) technology, customers can take full advantage of the Nutanix software-defined infrastructure stack that integrates compute, virtualization, storage, networking and security to power business-critical applications.
The Nutanix software runs across different cloud environments to harmonize IT operations and bring frictionless mobility to all applications within the enterprise.
Ramkumar Balakrishnan, president, Redington Value, said, "As digital transformation reinforces the demand for cloud and HCI technologies, regional customers are seeking innovative solutions that can accelerate their business pace. We are excited to offer our partner community an opportunity to expand their revenue streams with the Nutanix solutions. We will continue to invest in educating the channel on the significance of cloud solutions to underpin enterprises' digital drive."
Bassam Al Masri, senior manager, Channel, Nutanix Middle East, said, "Our Enterprise Cloud OS software is sold through channel and OEMs, and it is our priority to provide partners with a complete solution portfolio that enables continuous technology innovation, customer delight, and opportunities to build upon with complementary services."
Masri added that in the Middle East, the company has seen increasing demand for public cloud-like private data centre experience. This is driving strong interest in the Nutanix software solution for multi-cloud management.
"Together with Redington, we are providing resellers with a simple but elegant data centre solution that simply works and requires no complex legacy infrastructure heavy-lifting. As a leader in enterprise cloud computing and hyperconverged infrastructure (HCI) solution, we are confident that resellers and customers will enjoy the benefits such as faster time to value, lower total cost of ownership, and higher return on investment," he said.