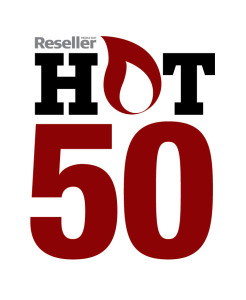 The stakeholders of the channel gathered together for the second edition of Reseller Hot 50 Awards, which was held at H Hotel in Dubai last evening. Fifty companies in the channel were recognised and awarded for their relentless efforts in providing optimal value to their customers while simultaneously ensuring profitability for themselves and their partners.Chosen by the Reseller ME editorial team, the winners ranged from vendors, distributors, systems integrator and retailers.
The event also witnessed the launch of a novel CSR activity called 'Imagine Possibilities', which is a shared initiative by  StorIT and CPI Media Group. It aims to encourage the regional IT fraternity to participate in professional networking and social events that can help in generating funds for philanthropic causes such as the recent Typhoon Haiyan or any other misfortune or natural calamity.
Here's the list of winners. Click here for more.
Best IT Accessories Vendor: Intex Technologies
Best Managed Print Services: Lexmark
Best Emerging Mobility Vendor: Touchmate
Best Partner Collaboration Initiatives: Fujitsu
Best Consumer Storage Vendor: NETGEAR
Best Next-Gen Firewall Vendor: WatchGuard
Best Wireless Vendor: Aruba Networks
Best Partner Empowerment Initiatives: Cyberoam
Best Home Networking Vendor: Linksys
Best SME Networking Vendor: TP-Link
Best Test & Measurement Vendor: Fluke Networks
Best Channel Growth Initiatives: Huawei
Best Partner Education Initiatives: Avaya
Best Mobile Security Vendor: Entrust
Best Backup & Recovery Vendor: CommVault
Best Channel Management Initiatives: Dell
Best Security Appliances Vendor: Dell SonicWALL
Best Endpoint Security Vendor: ESET
Best Converged Infrastructure Vendor: HP Enterprise Group
Best Cyber Security Vendor: McAfee
Best Anti-Malware Vendor: Kaspersky Lab
Best Brand Promotion Initiatives: Prestigio
Best Channel Incentives Program: Microsoft
Best Partner Profitability Program: Riverbed
Best Product Innovation: Toshiba
Best Channel Marketing Initiatives: Logicom
Best Test & Measurement Distributor: Prologix Distribution
Best Partner Training Initiatives: StarLink
Best Product Leadership: Unatrac IT Distribution
Best Partner Recruitment Initiatives: Westcon Group
Best Pre-Sales Support: ComGuard
Best After-Sales Support: FDC International
Best Mobility Solutions Distributor: Almasa IT Distribution
Best Channel Enablement Initiatives: Aptec – an Ingram Micro Company
Best Channel Marketing Initiatives: Asbis Middle East
Best IT Solutions Distributor: Bulwark Technologies
Best Consulting Services: COMPUTERLINKS
Best Demand Generation Initiatives: FVC
Best Strategic Partner Engagements: Metra Computer
Best Inventory Management: Mindware
Best Channel Development Initiatives: Redington Gulf
Best Retail Distributor: Trigon
Best Infrastructure Solutions: Intertec Systems
Best Security Integrator: Nanjgel Solutions
Best Technical Support: SecureTech
Best Security Services Provider: Spire Solutions
Best Turnkey Solutions: Seven Seas Computers
Best Project Management: EMW
Best Security Solutions Provider: helpAG
Best Customer Experience Initiatives: Jacky's Electronics