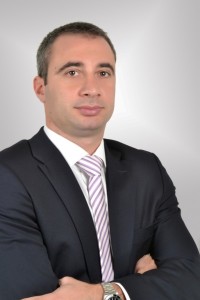 Fortinet has appointed Antoine Hakim as its new Channel Accounts Manager for the Middle East region and he will be responsible for driving channel development across GCC countries, Levant and Jordan. Based out of Dubai, he will also drive channel marketing activities in the region and will report directly to Alain Penel, Regional Vice President for the Middle East region.
Hakim is appointed at a time when the company is planning to grow its revenue and market share in the Middle East region by strengthening its channel network across all countries. According to Fortinet, this effort will be further driven through the recruitment of Gold and Silver partners and by increasing partner certifications and the number of Fortinet Resident Engineers to improve the customer service quality.
"I'm very excited about being now part of Fortinet, a leading security vendor in UAE and in the broader Middle East region and a solid company that has, since 2005, enjoyed an impressive growth. I'm excited to join a strong and ambitious team and my top priorities will be to define channel strategies to pursue our expansion, while strengthening our relationships with strategic partners." said Hakim.
Hakim comes with more than10 years of experience in the IT industry and has acquired a strong experience in channel management and distribution by working in organisations such as Mindware, Citrix and Secureway.
"Antoine has the experience, skills and leadership required to contribute to the growth of Fortinet in the Middle East region and I'm delighted to now have him part of the inside team. With his strong channel, management and market expertise, I'm confident that we are in good position to work closer with our distributors and resellers to expand across all segments and verticals and thus consolidate our market leadership in the Middle East," said Alain Penel, regional vice president for the Middle East region at Fortinet.