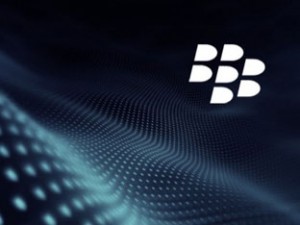 Research In Motion (RIM) announced BlackBerry Business Cloud Services for Microsoft Office 365 – a new RIM-hosted online service for midsized businesses and enterprises that extends Microsoft Exchange Online to BlackBerry smartphones, and allows organisations to self-manage their BlackBerry deployments in the cloud.
According to RIM, an open beta for the service is launching today in over 30 countries.
"BlackBerry Business Cloud Services is an easy and cost-effective way for businesses and government agencies to extend Microsoft Office 365 to BlackBerry smartphones and manage the deployment in the cloud," said Alan Panezic, VP at Research In Motion. "We have been working together with Microsoft and select customers through an early access program and we are pleased to now launch an open beta for the service."
"BlackBerry Business Cloud Services will help accelerate how BlackBerry customers can realise the full benefits of the best productivity experience across the PC, browser and phone with Microsoft Office 365," said Julia White, senior director of Microsoft's Exchange Product Management Group. "This new service delivers valuable enhancements to Office 365 while preserving the cost and business agility benefits the cloud offers to organisations of all sizes."
According to RIM, some of the key features of BlackBerry Cloud Services for Microsoft Office 365 include the ability to access Microsoft Exchange Online email, calendar, contacts, and other data from a BlackBerry smartphone; RIM's BlackBerry Balance feature which lets users view both business and personal content in a unified view, while keeping the actual content separate and secure in the background; a Web-based administration screen for provisioning, managing, and securing remote BlackBerry smartphones and Online self-service access enabling users to reset device passwords, or remotely lock or wipe their own BlackBerry device in the event of loss or theft.
Given the recent outage of BlackBerry services, customers may be reluctant to subscribe to a cloud-based service hosted by RIM. But, organisations that are already invested in BlackBerry smartphones, and already subscribe to Microsoft's cloud-based Office 365 service should definitely take a look at this service and how it might improve communications and productivity, analysts recommended.
Microsoft Office 365 customers can sign up for the BlackBerry Business Cloud Services beta at www.blackberry.com/beta/businesscloud. The cloud-based service is available for no additional charge to Microsoft Office 365 Midsized Businesses and Enterprises plan subscribers and works with BlackBerry smartphones on business or consumer data plans, the company said.