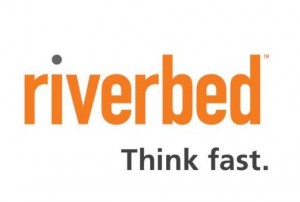 Riverbed has unveiled Riverbed Granite 2.6, with new features that support bigger data sets and additional enterprise-class storage solutions, including IBM Storwize V7000.  
The branch converged infrastructure solution centralises branch data in the data centre while delivering local performance to branch users.
Granite 2.6 contains enhanced snapshot support for enterprise-class storage solutions. New snapshot integration capabilities in Riverbed Granite 2.6 provide application-consistent data protection with a greater number of data center storage arrays.
It features IBM Storwize V7000 Snapshot support which enables configuration and coordination of branch data snapshots in the data centre, and Snapshot Handoff Framework, which introduces a script-execution interface used to orchestrate snapshot operations for storage arrays for which Granite-integrated snapshot control is not currently available.
It also has higher capacity virtual granite core models, scaling to support more branches and larger datasets. The VGC-1500 series, enabled with Granite 2.6 software, includes two new model licenses, the VGC-1500-L, supporting 30 branches and up to 20TB, and the VGC-1500-M, supporting 30 branches and up to 35TB.
"Organisations have an average of 55 branches for every data centre and therefore managing business data across the globe is next to impossible," said John Martin, Senior Vice President and General Manager, Storage Delivery, Riverbed.
"Organisations need better ways to protect data in remote places, faster ways to recover branches after disasters, and lower-cost ways to manage these critical operations. Granite is a unique and powerful solution to this universal problem, centralising data for higher security, instant disaster recovery, and dramatically lower TCO.
"With our new Granite 2.6 release, we now support more branches with double the capacity and bigger data sets, resulting in even lower costs and higher security."