Riverbed Technology has announced the appointment of Paul Mountford to CEO, succeeding Jerry M. Kennelly, who is retiring after serving as CEO since co-founding Riverbed in 2002.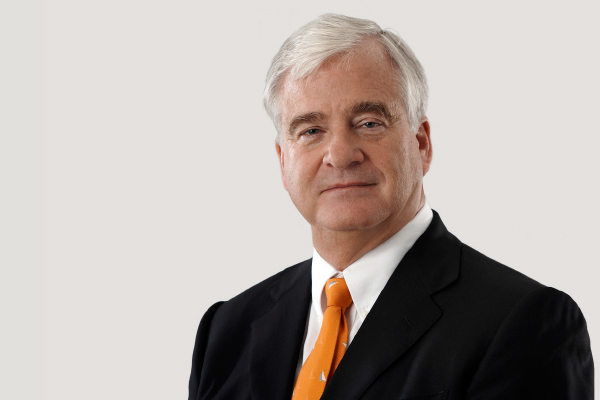 Mountford joined Riverbed nearly four years ago as SVP and Chief Sales Officer, leading the transformation of the global sales organization and partner program as Riverbed has evolved into a multi-product platform company that delivers a modern IT architecture for today's digital enterprise. Mountford has played a key role in the execution of Riverbed's multi-year digital performance strategy, which has included several strategic acquisitions, organic development of digital performance and cloud-based features and functionality, and integration across multiple solutions. Today, Riverbed has a total addressable market surpassing $30 billion.
"I'm extremely proud of what our team has built at Riverbed the last 16 years, growing from a start-up to a billion-dollar company serving 30,000 customers and every Forbes Global 100 company," said Kennelly. "Riverbed is experiencing significant market momentum in today's digital world, and I've never been more confident about the future of our company and opportunities ahead. After 40+ years in the tech industry, and with Riverbed in a strong position, the time is right for me to retire and hand the reins over to a proven leader in Paul Mountford. Paul has the experience, leadership capabilities, customer-focus, and passion to lead Riverbed through the next phase of growth while continuing to surpass our customers' expectations."
"On behalf of the Board of Directors, I want to thank Jerry for his leadership, numerous accomplishments, and dedication over the past 16 years, as well as for setting the foundation and culture at Riverbed for a bright future," said Orlando Bravo, Riverbed board member and a managing partner at Thoma Bravo. "The Board is also very pleased to welcome Paul as Riverbed's next CEO. Paul is moving into the role of CEO at a significant time; when businesses of all types are seeking to digitize, thereby requiring the next-gen IT architecture that Riverbed is uniquely positioned to provide. Paul is a strong leader with 30 years of experience running large organizations in the technology and infrastructure markets, and he has demonstrated the ability to drive strategy and vision, inspire high-performing teams, and deliver impactful results that benefit customers, partners, and shareholders."
"Riverbed is an incredible company with a history of driving disruptive innovation in the market, and I'm honored to lead this team as the next CEO," said Paul Mountford, CEO, Riverbed Technology. "We have an extraordinary opportunity in front of us to lead businesses forward as they modernize their IT architecture to take full advantage of cloud and mobile technologies and accelerate their digital strategies. Jerry has created a fantastic culture at Riverbed built on collaboration, customer-centricity, innovation, and community, and I look forward to further building on this culture with the thousands of employees and partners we have around the world."
Prior to Riverbed, Mountford was CEO of Sentillian, a New York-based web intelligence startup focused on monitoring publicly shared content. Mountford also spent 16 years at Cisco in senior leadership roles, including running Cisco's $34 billion Enterprise line of business, initiating and leading the company's Emerging Markets division, and rebuilding and running Cisco's market leading channel partner program from 2001 to 2006.
Mountford was appointed as Riverbed CEO following an internal and external search by the Riverbed Board of Directors. Mountford will assume the position of CEO immediately, and Kennelly will serve in an advisory role in April, supporting Paul and Riverbed during this leadership transition.