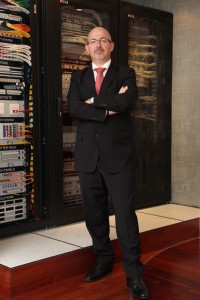 R&M recently claimed that it has significantly reduced its ecological footprint over the past year, citing a new CSR report analysing the effects of a number of its initiatives.
For instance, the Swiss cabling specialist said that it had been conducting meetings via video conferencing, meaning R&M employees collectively avoided travelling over 6,000 miles on business trips. This saved 12.5 metric tonnes of greenhouse gas emissions, the report said.
In its report, the vendor also said that the R&M Cube, the company's new headquarters, has proven to be even more environmentally sound than expected. R&M claimed that the Cube's CO2 emissions fall 80 percent below the reference standard, despite a target of 30 percent being planned.
The report also detailed plans for the long-term implementation of similar measures at its remaining production facilities, supply chain hubs and sales offices.
"Being a family-owned business, R&M remains completely dedicated to conducting business in a manner that is socially responsible," said Jean-Pierre Labry, Executive Vice-President,  R&M Middle East, Turkey and Africa.
"The measures taken by our Swiss headquarters to further improve efficiency and reduce our ecological footprint are being applied throughout our worldwide offices, including the Middle East."
This is the second CSR report from R&M, which claims the report was prepared in line with standards of the Global Reporting Initiative (GRI), an international organisation economic and environmental sustainability in business and society.
The CSR report also addressed fundamental issues of corporate policy, R&M said. The word "quality" takes a prominent place in the report, which pledges that "R&M sees quality as a key factor in sustainability. After all, a good product does not waste resources."
R&M pointed out that it ensures high quality through a number of initiatives. For example, the vendor tests every single network connector and each connection module before the products leave the plant, it said.
Meanwhile, a Continuous Improvement Process (CIP) introduced in 2012 took three months to produce 323 optimisation ideas from staff members. Almost half of these suggestions could be implemented immediately, the report said.
"The 2012 CSR report records a new era in the history of R&M," said Michel Riva, CEO, R&M.