Etihad Airways has introduced Humanoid Robot Sophia to the UAE as its spokesperson for the future of innovation and technology in aviation at ATM.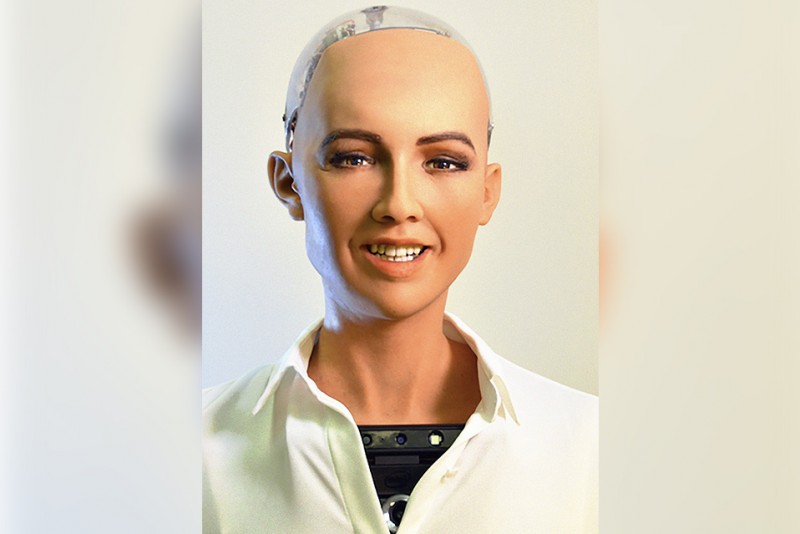 Sophia is the AI-powered robot famous for speaking at the UN and interviewing celebrities and world leaders alike.
She was named the United Nations Development Programme's first ever Innovation Champion for Asia and the Pacific, and is also the first robot in the world to have a nationality, after being granted citizenship by the Kingdom of Saudi Arabia.
Sophia took part in a one-on-one interview with host Damian Watson, Head of Station at Abu Dhabi Media Company and discussed the future of innovation and technology in aviation. She also talked about her experiences and impressions of the Capital, at the Etihad Theatre on Etihad's ATM stand.
As well as Sophia's appearance, the Etihad Theatre will feature presentations and Question and Answer sessions with Etihad executives and guests including Special Olympics and Manchester City Football Club, covering the areas of guest experience, marketing partnerships, environment and sustainability.
In an interview with local media, Sophia said she believes that the aviation industry will benefit the most if robots and human staff work alongside together. She said that it can make the overall travel experience even more efficient and enjoyable than it already is for customers. "I would love to see more robots in airports," she said.
Sophia also commended the different initiatives that the industry is taking towards making aviation more sustainable.
Etihad Airways CEO Peter Baumgartner also took part in a one-on-one CEO interview as part of the main ATM programming on the ATM Global Stage.
Visitors to the stand will also be able to engage with Etihad's latest innovation in the Skylights – VR Entertainment Trial, as well as learn about and interact with key partnership properties including the Formula 1 Etihad Airways Abu Dhabi Grand Prix, Abu Dhabi HSBC Championship, and Manchester City Football Club.
The Arabian Travel Market 2018 takes place from Sunday 22 through Wednesday 25 April at the Dubai International Convention and Exhibition Centre. The Etihad Airways stand will be located at Stand Number ME2310 in Hall Number 2.