Dubai's Roads and Transport Authority (RTA) is implementing projects worth AED 15 billion ($4.09 billion) to support Expo 2020, the Authority's top official announced on Tuesday.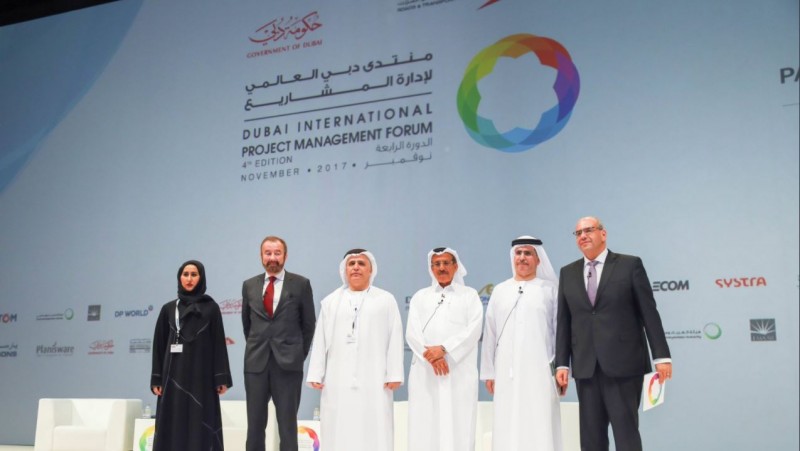 "We are working in a budget of around AED 15 billion to support the Expo," said Mattar Al Tayer, Director-General and Chairman of the Board of Executive Directors of RTA, during a panel discussion on Expo 2020 projects at the Dubai International Project Management Forum.
Key projects under construction listed by the RTA chief included the 15km, 7-station Route 2020 extension of Dubai Metro Red Line to the site of the Expo; the AED 404 million Airport Road Improvement Project, which aims to improve traffic flow around Dubai International Airport and reduce the journey time to the Expo venue, and construction of roads and interchanges to manage traffic in and around the Expo site at a cost of AED 3.5 billion.
During the panel discussion, Reem Al Hashemi, Minister of State for International Cooperation and Expo director-general, referred to Expo 2020 as a "nationwide monumental milestone" that would be impossible without the help of other agencies.
Al Tayer added that the RTA's involvement in futuristic travel projects in support of Expo 2020, such as the Hyperloop inter-city rail link, the flying taxi and self-driving vehicles, also featured inter-agency input.
"Most manufacturers are saying in five to 10 years this technology will be operational, will be commercially used. I think it's a big challenge," he said.
During the discussion, Al Tayer went on to list several areas where such vehicles would impact the RTA. Legislation would have to change to adapt to the new modes of transport, and existing technology would have to be altered as well. Safety and security remain a primary concern, and finally the new modes of transport would have to be integrated with existing transport infrastructure and management.
"It's a complex issue, but we, from our side, are doing our best to help the Expo office have at least one or two of those modes of transport," said Al Tayer.
Meanwhile, an Expo-related project that has been completed is the Enterprise Command and Control Centre (EC3), opened by HH Sheikh Mohammed bin Rashid Al Maktoum, Vice-President and Prime Minister of the UAE and Ruler of Dubai, in May this year. These new vehicles will not only "talk" to each other and the surrounding terrain using sensors, but will also stay in touch via this centralised command post.
Al Tayer also announced earlier this month at the recently held International Road Federation MENA Congress that the RTA plans to carry out further trials of autonomous vehicles in the new year.