The Roads and Transport Authority (RTA) has unveiled an on-demand bus service via a smart app, branded MVMANT.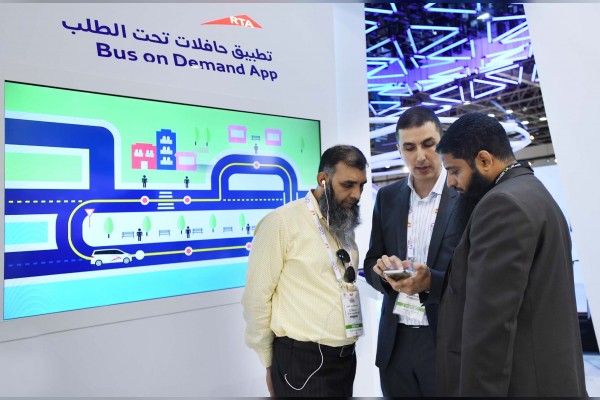 The first app of its kind in the region enables customers to order a bus to take them from their location to their intended destinations.
RTA announced the launch of its app during its participation in GITEX 2017 last week. The launch is part of RTA's efforts to keep pace with the Smart City initiative and the Dubai Future Accelerators initiative of the Dubai Government.
Abdullah Yousef Al Ali, CEO of RTA's Public Transport Agency said, "The trial run of this project is set to start by the end of this month, and the smart service would enable individuals to order a bus to take them to their destination. This on-demand service is offered via a smart app called MVMANT, the name of an Italian-German Company teaming up with RTA in running this service. Bus drivers will be able to communicate with clients via the app to reach the nearest point to them."
He added, "During the trial phase, this on-demand bus service will be run by six buses deployed at Al Barsha and Al Warqaa. A survey will be conducted at metro stations for residents of these two districts to assess their needs, preferences and views about the service before being activated. This step aims to ensure that the service offering will live up to the aspirations of the targeted clientele for convenient and safe mobility."
He added that the offering of the service through MVMANT is part of the artificial intelligence techniques the RTA is considering adopting, and is an integral part of its key strategic goals. Preparations are underway for selecting a platform for flexible routing and scheduling of buses to enable customers to take advantage of this innovative service.