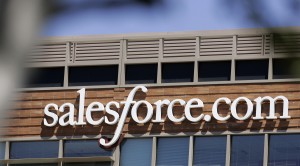 Enterprise cloud computing company Salesforce.com said yesterday it has entered into a definitive agreement to acquire Canadian shared-browsing technology startup GoInstant.
The acquisition will add to a string of purchases by Salesforce.com of companies in social media and other technology and services areas.
"We believe there is tremendous potential for social enterprises to benefit from what the GoInstant has built, particularly when combined with salesforce.com's industry-leading social, mobile, and open apps and technology," Marcel LeBrun, senior vice president at Salesforce.com said in a blog post.
GoInstant in Halifax, Nova Scotia, claims an "interactive co-browsing" technology that does not require downloads, plugins or additional requirements, beyond a web browser. Organisations can quickly deploy co-browsing for a number of sales, customer support and engagement applications, it said on its website.
"When we started GoInstant in early 2010, we set out to transform web browsing from a solitary task to a shared experience," co-founder and CEO Jevon MacDonald and CTO Gavin Uhma, also a co-founder, wrote in a blog post, announcing the acquisition agreement with Salesforce.com.
"Not only will we continue to advance our technology, but with salesforce.com's support, we will be able to super charge our ability to deliver a truly amazing way for companies to engage and interact with consumers in real time," according to the blog post. "We will have more resources, and be able to reach more customers, faster."
Salesforce.com did not disclose how much it was paying for GoInstant. A spokeswoman said she could not provide further information on the deal.
Salesforce.com has been on a buying spree. It said last month it was acquiring social media marketing firm Buddy Media in a US$689 million cash and stock deal, as it expands its social media offering for businesses.
The staff at ChoicePass, a Web company that offers services for providing employees with perks and discounts at local businesses, said last month it was joining Salesforce.com. The team at Thinkfuse, a software-as-a-service provider focused on helping groups manage communications, also said last month it had joined Salesforce.com, and the startup would stop operations this month.