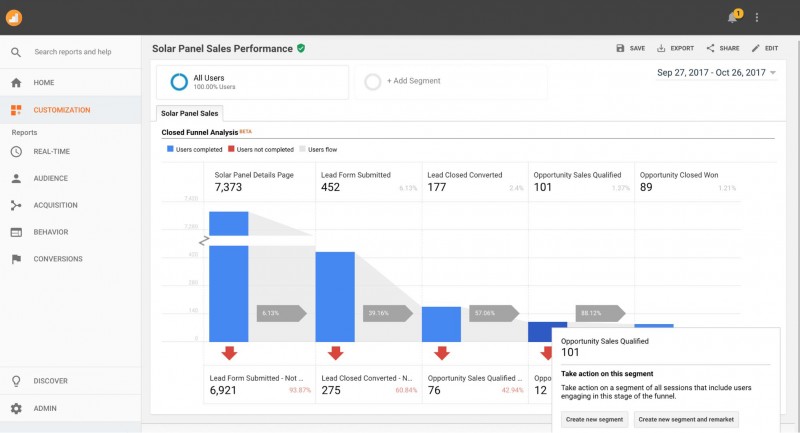 Salesforce and Google have today announced a new strategic partnership to integrate their technology across a range of productivity services for customers.
As part of the agreement, Salesforce has named Google Cloud as a preferred public cloud provider to support the company's rapidly growing global customer base. The firm plans to use Google Cloud Platform for its core services as part of the company's international infrastructure expansion.
In addition, the companies will offer new integrations that connect Salesforce with G Suite, Google's productivity and team collaboration services, enabling customers to surface customer intelligence between Lightning and Quip and Gmail, Hangouts Meet, Google Calendar, Drive, Docs and Sheets.
Eligible customers that are new to Google's growing productivity and collaboration services will be able to use G Suite at no charge for up to one year.
The companies will also deeply integrate Salesforce with Google Analytics, connecting sales, marketing and advertising data across Sales Cloud, Marketing Cloud and Google Analytics 360, for the first time.
Customers will be able to gain new consumer insights so they can deliver the most relevant experience at the right moment—whether that's talking to a sales person, opening an email, visiting a website, clicking an ad, or searching on Google.
In addition, as part of the agreement, Google will continue to use the firm as its preferred CRM provider to engage with its cloud customers, while Salesforce will continue to use G Suite as its preferred email and productivity partner.
"Our partnership with Google represents the best of both worlds for our customers," said Marc Benioff, chairman and CEO, Salesforce. "There has never been an easier way for companies to run their entire business in the cloud – from productivity apps, email and analytics, to sales, service and marketing apps, this partnership will help make our customers smarter and more productive."
"This partnership is natural; CRM and G Suite together will let teams work more productively," said Diane Greene, CEO, Google Cloud. "Our up-to-a-year at no cost offer makes it possible for their eligible customers to experience G Suite's transformative impact. We are also thrilled to have Salesforce announce that their core services will run on our Cloud, and that their Sales and Marketing Clouds will be powering better insights with Google Analytics 360, which is also built on Google Cloud. This will all be a big win for our customers and partners."
Connect Salesforce with G Suite will allow customers to surface customer intelligence between G Suite, and Salesforce Lightning and Quip.
Lightning for Gmail, meanwhile, will enable users to surface relevant Salesforce CRM data in Gmail as well as customer interactions from Gmail directly within Salesforce. High priority emails will be identified and next actions will be suggested based on content within emails.
The Lightning for Google Sheets integration will allow users to embed Sheets within Salesforce. Users will be able to push data from Records or Reports to a new Google Sheet. This data will be updated bi-directionally automatically, ensuring everyone has access to the most recent information.
Salesforce recently announced research that was launched in partnership with IDC that predicted that artificial intelligence's effect on CRM would add $1.1 trillion to the industry.
Benioff also this week downplayed the threat Microsoft posed in the CRM space.