Samsung today introduced both the GALAXY Note 3, the latest update to the Note product line and the GALAXY Gear for the MENA region.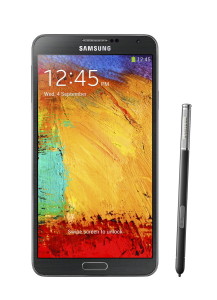 Samsung GALAXY Note 3 delivers a larger screen for the better viewing experience and more powerful multitasking, introducing significant S Pen improvements. Launching alongside the GALAXY Note 3, and working in synergy with other GALAXY devices, the Samsung GALAXY Gear combines smart device connectivity, tailored technological features, and various color design options to choose from.
"When we launched the original GALAXY Note in 2011, we created a completely new smart device category," said Hayssam Yassine, Head of Telecommunications Group at Samsung Gulf Electronics. "The undeniable success of the GALAXY Note strengthened our conviction that consumer's want higher quality features on a powerful yet portable device.
The Samsung GALAXY Note 3 is a powerful, original approach that enables users to tell the stories of their lives through dynamic and seamless expressions of their passions across work, play and life experience. Extending the Samsung GALAXY experience, the GALAXY Gear frees users from the need to constantly check their smart devices while maintaining connections, providing 'smart freedom,' allowing users to choose how, why, when and where they are connected."
GALAXY Note 3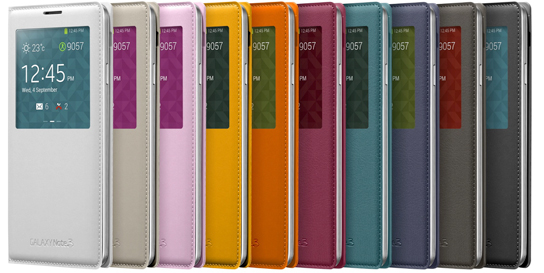 The Samsung GALAXY Note 3 comes with a wider (5.7inch) full HD Super AMOLED display, yet slimmer (8.3mm) and lighter (168g) hardware design, and more powerful and longer lasting (3,200mAh) battery. Also, equipped with a 13 megapixel rear camera with Smart Stabilization and high CRI LED flash. Samsung GALAXY Note 3 offers the LTE technologies – CAT4 Carrier Aggregation and supports the greatest number of multiple frequencies.
Click S Pen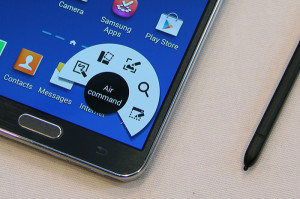 The new S Pen takes the classic note-taking experience to another level. The advanced S Pen is designed to be fully functional as a communication driver between the phone and the user.
A simple click of the S Pen button while hovering over the screen introduces users to Air Command.
In addition to technological advancements, Samsung GALAXY Note 3 delivers a new premium look and feel. Samsung GALAXY Note 3 adds a soft and textured-touch back cover and delicate stitching. Samsung GALAXY Note 3 will be available in Jet Black, Classic White and Blush Pink.
The GALAXY Note 3 is available across all major retail stores in the UAE for 2,799 AED 3G version and 2,999 AED 4G version.
The GALAXY Gear is available from 1,199 AED.