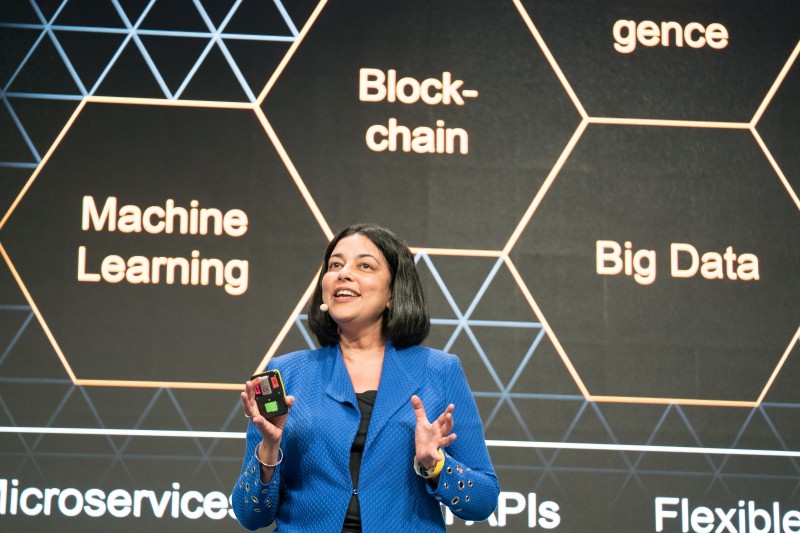 SAP has announced new Internet of Things solutions for its digital innovation system Leonardo.
The recently announced Leonardo system has been enhanced to include new accelerators for industries and the IoT, extended tools for SAP Build and new Cloud Foundry packages for SAP Cloud Platform for partners.
SAP announced the launch of three new Leonardo Innovation Services to help businesses connect new technologies to use case scenarios with the goal of shortening time to value.
Technologies covered include machine learning, analytics, Big Data, design thinking, blockchain and data intelligence.
SAP also launched the Leonardo IoT Bridge, Global Track and Trace, Leonardo IoT Edge, Digital Manufacturing Insights, and Asset Manager.
"More than 70 percent of global CEOs think the next three years will be more critical than the last 50 years, yet only 5 percent feel they have mastered digital innovation as a competitive advantage," said Mala Anand, executive vice president and president of SAP Leonardo, Data & Insights.
"With the world becoming increasingly digital, businesses are at a crossroads," said Michael Kleinemeier, a member of SAP's executive board. "SAP Leonardo Innovation Services provide customers with a safe way to experiment with new technologies and find the best fit for their business before making an investment in new technology."
Furthermore, SAP announced plans to collaborate with energy and services company Centrica on the delivery of Panoramic Power energy insights technology from Centrica's Distributed Energy and Power business and SAP Leonardo solutions.
Their end goal is to help their business customers better manage assets and energy consumption based on insights and connectivity available through the IoT.