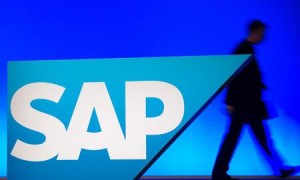 SAP is coupling its HANA in-memory database with software for measuring market trends and customers' moods through the analysis of unstructured social media data, the vendor announced yesterday.
HANA, which became generally available last year, places data into RAM for processing rather than constantly reading and writing it to disks, providing a performance improvement that SAP has claimed can be nothing short of dazzling.
The new Rapid Deployment Solution for "sentiment intelligence" is part of a series of prepackaged implementation offerings from SAP.
Information can be pulled in from Twitter, Facebook and other sources with public APIs (application programming interfaces), after which SAP's Data Services software applies semantic text analysis, according to a statement.
Marketers and other users can then comb through the data using visual tools like SAP Business Objects Explorer, looking for useful "nuggets" and insights, SAP said.
RDS offerings are generally deployed within 90 days, according to a statement. Pricing information for the new sentiment intelligence package wasn't disclosed.
SAP is far from the only vendor looking to sell products purporting to derive serious value from social media.
One observer expressed a measured view of the announcement.
"A lot of technology-stack vendors provide fairly basic sentiment analysis," said analyst Curt Monash of Monash Research. "This sounds like another of those offerings."
"SAP bought Business Objects, which bought Inxight, which was strong in basic text analytics," he added. "But I'm not aware of them developing cutting-edge sentiment analysis capabilities."
Wednesday's announcement also highlights another instance of the "co-opetition" that so often occurs in the tech industry.
IBM, long a close partner of SAP on various fronts, is one of the hardware vendors offering HANA appliances. It also sells a sentiment analysis platform called Cognos Consumer Insight.
The company is hoping to take sentiment analysis to a much more sophisticated level, said Trevor Davis, a consumer products industry expert at IBM, in an interview.
"We're happy with our social sentiment analysis for most of the languages that we do," Davis said. "But really the area of investment now is in understanding how influencers influence each other."