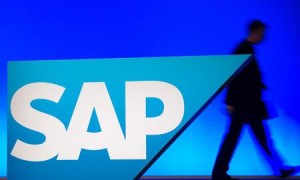 SAP has agreed to purchase cloud-based e-commerce vendor Ariba for $4.3 billion.
The deal has been unanimously approved by Ariba's board and is expected to close by Sept. 30.
The addition of Ariba's business-to-business commerce platform will expand SAP's cloud software lineup, which got an earlier boost from the ERP vendor's recent $3.4 billion acquisition of SuccessFactors, a provider of human resources services.
SAP's cloud computing strategy is aimed at enabling the company to compete against traditional rivals such as Oracle, as well as pure cloud vendors like Workday and NetSuite.
Ariba reported $444 million in 2011 revenue and said its trading network is involved with more than $319 billion in "commerce transactions, collaborations, and intelligence among more than 730,000 companies," according to a statement.
SAP said it will consolidate all "cloud-related supplier assets" under the auspices of Ariba, which will operate as an independent subsidiary.
The company plans to keep Ariba's platform open, allowing it to accept data from "any source," according to SAP co-CEO Bill McDermott. SAP also plans to use the platform it bought last year from Crossgate, which has some of the same features as Ariba's.
This version of this story was originally published in Computerworld's print edition. It was adapted from an article that appeared earlier on Computerworld.com.