SAP has announced improvements on its IoT platform, Leonardo, which is now powered with new machine-learning capabilities, during its Sapphire Now customer conference.
Leonardo also now includes a collection of new software and services, namely IoT, Big Data, analytics, and Blockchain all running on the SAP Cloud. The enhancements, according to the firm, will enable the platform to provide a number of services to process data from IoT, including streaming and predictive analytics.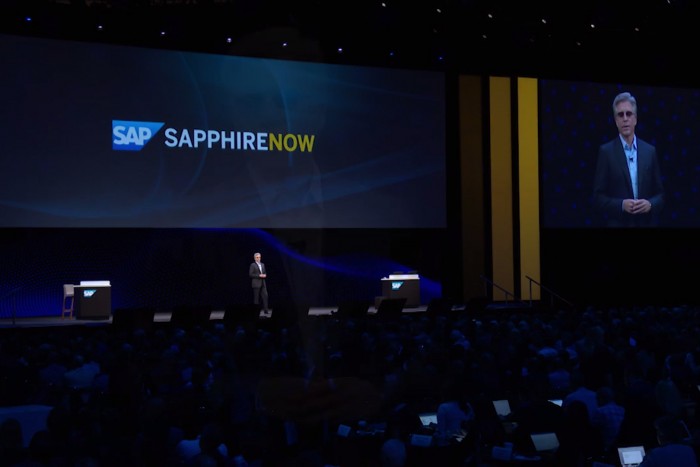 During a keynote speech by the company's CEO Bill McDermott, he explained that in bringing these upgrades to the SAP Cloud Platform, Leonardo will be able to integrate these new enhancements to current SAP applications, like HANA.
"This is the biggest move our company has made since SAP HANA," said McDermott in his speech.
He added that SAP Leonardo is a "digital innovation system" that enterprises can leverage to harness the latest advances in analytics to improve business outcomes.
Leonardo is currently being used for reconciling bank statements with invoices in SAP Cash Application, and for matching job applicants with open vacancies as part of SAP's Fieldglass recruitment suite. The company will also incorporate it into its customer relationship tools, SAP Service Ticketing and SAP Customer Retention.
"It's about adding intelligence to existing business processes and integrating with the core systems of record. Leonardo's capabilities can be infused into SAP applications," said Mike Flannagan, senior vice president, Analytics, SAP. "We see Leonardo as something that will help customers transform processes."
SAP has also announced the launch of SAP Leonardo Centres, which will offer services for developers and partners to build out their own custom apps. The centres will initially be based in New York, Paris, São Leopoldo, and Bangalore.
In addition to the centres, new developments across the SAP Leonardo portfolio include the SAP Leonardo Machine Learning Foundation, which comprises a set of new machine learning-enabled applications for enterprises using services embedded in the SAP Cloud Platform.