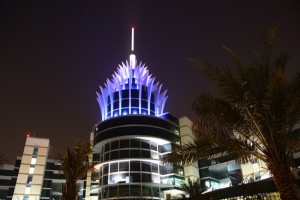 SAP has collaborated with Dubai Silicon Oasis to create a new IT training and development institute designed to boost local industries, innovation and job markets.
The initiative is part of a four year plan dedicated to training local talent and driving sustainable innovation in the MENA area.
"The project starts today, officially with this signing and we will be recruiting locally based trainers [to teach practical IT skills to students] around the area within the coming months. This is a landmark day for SAP and further proof that we are dedicated to developing our business in the MENA area," said Sam Alkharrat, SAP MENA managing director at the press conference to launch the initiative.
SAP claims that the initiative will shape the region's IT future by co-creating innovative solutions with partners, customers and independent software vendors in fields like HANA, cloud, urban management and Islamic banking.
The training and development institute aims to certify 2,000 new consultants into the market within the next four years, tripling the company's current consulting capabilities..
Sheikh Ahmed Al Maktoum signed the agreement alongside SAP chief financial director Dr. Werner Brandt. He praised the institute's potential to increase the area's burgeoning IT sector and enhance the employment prospects of its graduates.
"Today, the signing of this agreement further enhances Dubai's 2021 Vision into moving to an economy that is based on the development and creation of UAE's local Emirati's skills," he said.
The training institute will be housed inside DSO, which is wholly owned by the Dubai government and spans 7.2km to include state-of-the-art office towers, industrial zones, educational facilities villas and apartments and healthcare facilities.