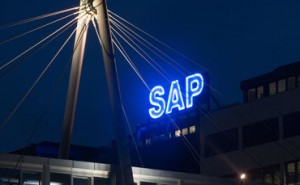 Following SAP's announcement this week that new customers will soon have to pay more for Standard Support, a number of user groups have spoken out against the vendor.
However, the backlash is much less severe than the one that occurred a few years ago over SAP's higher-priced Enterprise Support service.
Standard Support, now charged at 18 percent of customers' licence fees, will rise to 19 percent under new contracts signed after July 15, according to SAP. That amounts to a 5.5-percent price increase overall. Enterprise Support provides more services but costs 22 percent. SAP rolled out the Enterprise service in 2008, saying that all users would be transitioned to it, but after a protracted outcry from customers, it ended up making some price concessions and also restored the Standard Support option.
SAP is handling the upcoming Standard Support price change better than past increases, given that it is giving customers a six-month advance notice, and won't try to apply the additional costs to current contracts, said Andreas Oczko, a board member of DSAG, the German-speaking SAP user group, in an interview on Wednesday.
On the other hand, any increase in maintenance fees at all is "a pity," Oczko said.
SAP has done "nearly nothing" to improve Standard Support while adding more to Enterprise Support, he added. "It turns things upside down when they increase the price for Standard. It makes absolutely no sense."
In its announcement, SAP gave an indication that its own costs for providing support had gone up, saying the increase was required to "ensure the same high level of quality support in the future."
But Oczko rejected that position out of hand. SAP's "customer base is growing and as far as I understand, the way support works, when the number of customers grows, the cost of support does not go up," he said.
About 95 percent of new customers are choosing to go with Enterprise Support, according to SAP. A spokesman declined to provide a breakdown of the overall customer base with respect to what percentage is on each support option.
On a worldwide basis, the "vast majority" of SAP customers are probably on Enterprise Support, but in SAP's home market of Germany, as well as among DSAG's membership, the breakdown is probably 50-50, according to Oczko.
DSAG knew the increase announcement was coming, as members spoke with SAP about it in recent months, he said.
Any lobbying effort to convince SAP to reverse or alter its decision is probably futile, in Oczko's view. "I don't think that SAP will go back to the 18 percent," he said. "We are absolutely not happy about it, we think it's a pity, but we don't think SAP will change their minds."
Other SAP user group officials also expressed dissatisfaction with SAP's move.
"ASUG's position has always been that customers need to have choice, but we don't support any cost increases for our members," said Americas' SAP Users' Group CEO Bridgette Chambers in response to a Twitter message.
SAP's decision on Standard Support may be part of a larger strategy on the vendor's part.
Maintenance revenues offer extremely high profit margins. But SAP's move to raise Standard Support rates will have only "a trivial impact" financially, financial services firm Morgan Stanley said in a research note released this week. "Rather we believe the aim is to narrow the price gap between Standard and Enterprise Support for the installed base so customers remain on Enterprise."