SAP's UAE managing director Tayfun Topkoc has pledged to save the UAE government more than $5 billion over the next five years.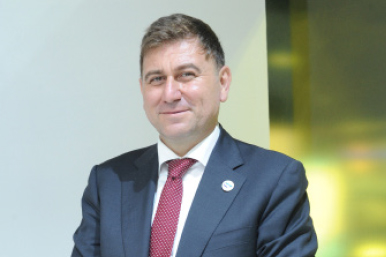 Speaking from the company's Hall 6 stand, Topkoc also revealed the company's plans to invest "$100 million" for the same period, in developing the country's regional infrastructure and Dubai data centre.
"There are a range of opportunities for this country," Topkoc said. "From ensuring a better use of energy, better waste management and improved emergency services, the coming five years will be incredibly exciting in terms of the opportunities that technology can bring."
The firm's global CEO Bill McDermott announced plans to build an SAP public data centre in the Middle East in May, and Topkoc has taken pledged his commitment to make the most of the plans. "This will be our first data centre in the EMEA south region," he said. "We have announced a selection of fantastic projects with top government organisations, and we are in a position to bring huge benefits to this government."
SAP has used GITEX to announce a partnership with local startup Dubai Technology Partners, and Topkoc believes that such companies form a vital part of the nation's IT ecosystem. "They're critical in Dubai's sustainability," he said. "Digital transformation is ultimately about enhancing your core business, but also defining new business models and monetising data.
"With our position as a provider of industry-specific applications, we're able to help businesses innovate their core."