Heidrick & Struggles has launched the second Board Monitor report in Saudi Arabia, with Vision 2030 driving accelerated growth for companies in the country. Overall, there is a growing preference for members with previous board experience with the number of first-time board members dropping from 43% in 2021 to 36% in 2022.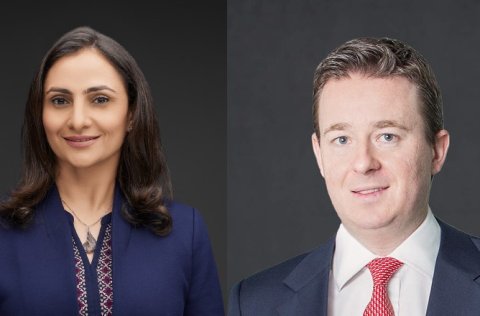 Meanwhile, CEOs continue to dominate boards in the kingdom with almost half (48%) of the new board members in 2022 having prior CEO experience.
In comparison, former or active Chief Human Resources Officers, Chief Financial Officers and Chief Operating Officers contributed to 4% of the appointments each; and Chief Information Officers, Chief Marketing Officers, and Chief Technology Officers each secured only 2% of the seats filled.
While companies in the kingdom have shown a preference for board members who are active in executive positions rather than retired appointees over the past two years, there was a notable decline in active board appointees last year, from 90% in 2021 to 72% in 2022. This points to a beginning trend of companies appointing directors who can dedicate more time to their board responsibilities.
"As Saudi Arabia is experiencing rapid diversification and growth, publicly listed companies require experienced and dedicated board members who are strategic, forward-looking, and can align with industry needs. It is also heartening to note that there is a trend towards diversification in board appointments with regard to nationality, gender and cross-industry experience. Embracing different perspectives will be critical to set companies up for success, prevent groupthink and ensure the organization is ready to scale not just within the region but also internationally," said Maliha Jilani, partner in Heidrick & Struggles' Dubai office and Social Impact Practice lead in the Middle East and North Africa region.
The number of Saudi nationals appointed to boards dipped from 90% to 84%, and female appointees saw a slight increase from 8% to 10%.
"Even as boards continue the process of rapid professionalization, each company must evaluate its stage of maturity and strategic goals to shape its ideal board. Saudi companies must continue to review their boards' performance regularly and avoid over boarding to ensure directors are able to dedicate the time and energy to be truly dialed into the business. Key to ensuring board effectiveness is putting in place a formal succession-planning process to ensure a steady supply of capable leaders—ready to take on new challenges as we work towards Vision 2030," said Richard Guest, partner in charge of Heidrick & Struggles' Middle East and North Africa based in the Dubai office and the regional managing partner of the global Technology & Services Practice for Asia Pacific and the Middle East.
View complete report findings here: https://www.heidrick.com/en/insights/boards-governance/board-monitor-saudi-arabia-2023