King Abdul Aziz City for Science and Technology (KACST)'s Badir Program has announced that the number of women's businesses incubated by the programme grew by 144 percent in 2017.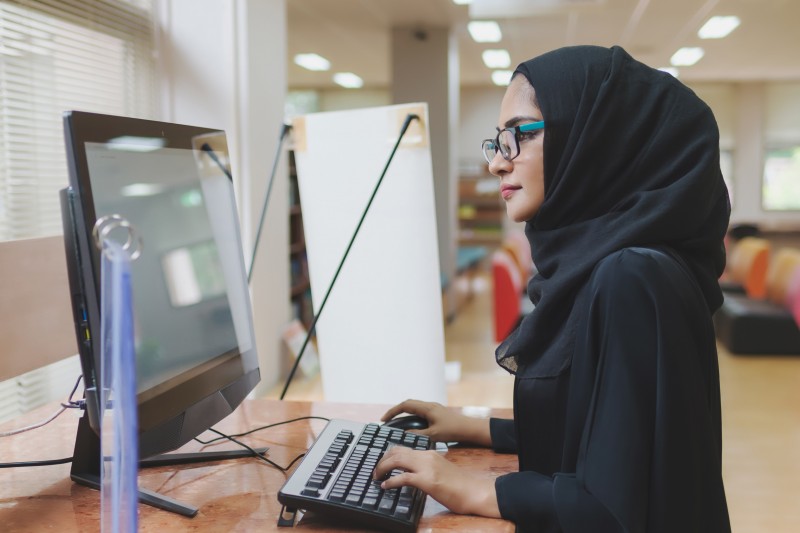 Launched in 2007, the Badir Program, is a national programme aimed at accelerating the growth of emerging technology based businesses in Saudi Arabia.
Out of the number, 44 companies are active in the fields of communications, software, e-commerce and smart device applications, said CEO Nawaf Al-Sahhaf in a report by Arab News.
The Kingdom is encouraging innovation and technical development in startups, and expects the sector to play a vital role in the economy.
Al-Sahhaf said the programme is supporting the ambitions and initiatives of Saudi female entrepreneurs, helping them participate in local and regional conferences, and providing them with women-only offices to conduct workshops that prepare them to efficiently manage their businesses.
In a statement, Badir forecasted an increase in the establishment of Saudi startups and a promotion of technical innovation and development in these companies as the government sees a prominent role of this sector in the future economy.
Al Sahhaf described the growth rate of women's projects incubated by the programme as "good" compared to the past five years, stressing that the programme has contributed to supporting the ambitious and innovative initiatives and ideas of Saudi women entrepreneurs and providing them with an appropriate work environment through the offices specialised in the preparation, habilitation, training and workshops, enabling them to run their businesses efficiently and effectively and helping them to participate in local and regional conferences.
Al Sahhaf further said that Badir Program seeks to raise awareness of Saudi women in technical entrepreneurship and promote the entrepreneurial culture through the organisation of workshops, training programmes and various meetings for female university students, as well as participating in events and activities of universities to raise awareness on the importance of technical projects.
He also encouraged Saudi women entrepreneurs who wish to turn their technical ideas into successful investment projects, to communicate with the programme, which in turn will provide the logistics for their projects, provided that the ideas are innovative in order to obtain the technical and advisory support.
The programme will then provide the project's premises, grant access to modern and sophisticated facilities and factories and create the right environment.
Badir has incubated 239 technology projects since its establishment until the end of 2017. Those projects have created some 1,615 full-time and part-time jobs for Saudi youths.