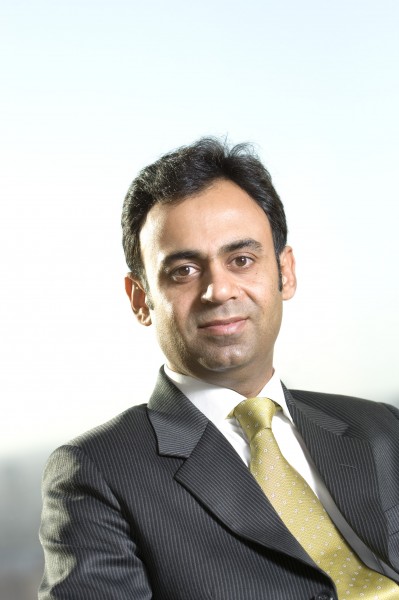 Twenty-eight-year-old customer experience solutions provider SunTec is seeking local partners to expand its channel-led business. 
A provider of customer experience orchestration and revenue management solutions SunTec has been operating in the region since 2005. The firm's objective for this year is to increase its channel-led business and to that effect is on the lookout for complementing partners.
Amit Dua, president and global head of Client Facing Group, SunTec, says, "Unlike many Indian IT firms that are largely focused on services, we are a pure-play product company."
Focused on financial and digital communication services sectors, the company is keen on partnering with banks as its products feature "out-of-box functionality with minimum customisation options". This is because the goal is to standardise the product globally, Dua explains.
One of the key growth drivers for the firm has been the introduction of VAT in the Middle East at the beginning of this year.
Over the last year, SunTec has won several new contracts across its markets, including customers in the GCC region, such as Al Hilal Bank, Sharjah Islamic Bank, United National Bank, Finance House, post the launch of the VAT regulation.
"Ideally, we should only be partnering with banks and selling the product while the whole implementation process should be carried out by our partners of different varieties."
Working towards this objective, the company has signed up with firms such as Accenture, IBM, Capgemini and Infosys over the years. However, Dua says the company also understands the importance of having local partners "who come in with their own advantages of cultural nuances."
"There are merits of signing up with local partners, especially in non-English speaking countries which have linguistic and cultural differences. In these countries, we sign up with channel partners," he says. "Here we look for partners who can provide the interface with banks, similar to a project management role. As this is where we will need assistance to understand the cultural nuances while we can offer the subject matter expertise on the product."
SunTec works together with these partners in all the pre-sale situations such as training, product demos and knowledge.
Rohit Kapoor, head of sales, Middle East, SunTec, says, "One of the key areas where partners can add immense value is to extend our reach, especially in those regions where we don't have a direct presence. When local partners collaborate with us, they also have access to our trainings and are therefore able to support end-customers effectively in their countries.
"This is another of our priorities where we leverage and enable partners to support their clients after they have begun using our software."
Kapoor adds that the firm is seeking new partners who have synergies with the company's strategies.
"We are looking out for new partners who have interests and focus in the banking or the financial services vertical as a whole, and who are operating largely in the applications space in terms of engaging with business audience on the customer side."
Dua adds, "While we have always had a dominant direct model, we created a strategy a few years ago that emphasised on partner business. This is why we are scouting for good partners who can complement our product capabilities and help us gain the mindshare of relationships which they own."