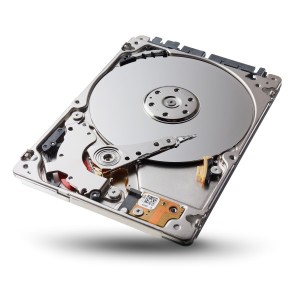 Storage solutions provider Seagate has partnered with Lenovo to announce that the two companies will be working together to deliver Lenovo's new Yoga 2 multimode PC.
Seagate will be providing Lenovo with its Laptop Ultrathin hard disk drives which are 5mm thin while weighing in at 3.3oz.
The drive provides up to 500GB of storage space, allowing users to store over 100,000 photos, 125,000 MP3 format songs, or over 62 hours of high-definition video and movies.
"Seagate has had an ongoing strategic alliance with Lenovo for many years. By delivering the technology that enables their YOGA 2 with the Laptop Ultrathin HDD, we have succeeded in delivering a high-capacity, lightweight laptop that addresses the needs of consumers and commercial users," said Scott Horn, Vice President, Marketing, Seagate. "Redefining the laptop and tablet space, this new drive enables consumers to enjoy PC-like storage capacity in a thin and light Ultrabook design."
"We have extensive collaboration with Seagate across our laptop, desktop, all-in-one and servers, helping deliver innovative products with extreme performance and reliability," said Wentao Yang, Vice President, Global Procurement, Lenovo. "Besides SSD, now we can offer more storage options for our customers with Seagate's ultra-thin, high-capacity HDD."