Dubai, UAE, Jan. 27, 2022: ServiceNow, the leading digital workflow company that makes the world work better for everyone, has announced leadership promotions among the executive team. On Feb. 1, 2022, ServiceNow will welcome former Salesforce and Coca-Cola executive Ulrik Nehammer as the new president of EMEA (Europe, Middle East, and Africa).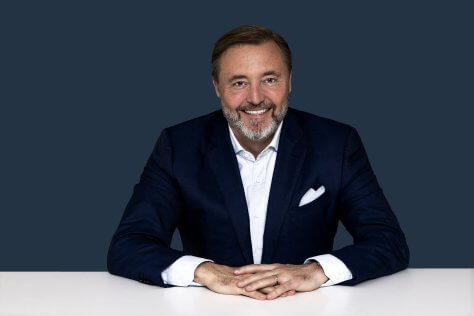 Nehammer joins ServiceNow from Salesforce, where most recently he held the position of CEO for APAC. He joined Salesforce in 2017 when he also served as Strategic Customer Advisor.
Prior to joining Salesforce, Nehammer served as Chief Executive Officer at Coca-Cola Germany. He began his career at Coca-Cola in 1992, across various management positions in the Company and bottling operations, living in seven countries across Europe and Asia.
"ServiceNow is a 'once in a lifetime' company," said Nehammer. "To me, today's business is about serving not just our customers, but their customers too – making a difference to society – and that's exactly what's at the heart of ServiceNow".
"I firmly believe that you can be the most capable leader, but without a team around you, you cannot achieve. I am humbled by the culture of ServiceNow and am excited to begin my next journey with the team here. We will accelerate the acceleration and build on the success to date".
Former President of EMEA Paul Smith has been promoted to chief commercial officer. Paul will oversee all global sales efforts, including sales enablement, value management, and global sales operations. Smith joined ServiceNow in July 2020 after senior roles at Salesforce and Microsoft and quickly established himself as a sales leader with broad geographic expertise and influence.
"Our global sales organisation is well aligned to reach our goal of $15 billion and beyond. I'm humbled to be working with this incredible team", said Smith. "And I'm pleased to be welcoming Ulrik Nehammer to ServiceNow as the new President of EMEA. Ulrik is a world-class global leader. His track record along with our talented EMEA team will continue to help solve the challenges of any customer at the CxO level".