Ettiene van der Watt, Regional Director at Axis Communications MEA, which has one of the oldest partner programs in the industry, tells Anita Joseph, Editor, Reseller ME, how collaboration is key to business growth and innovation.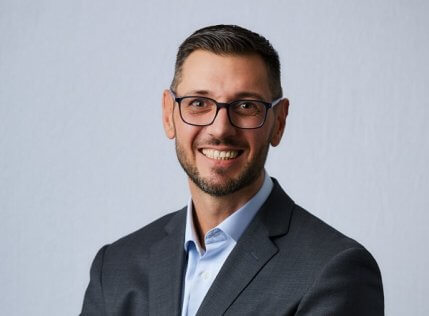 Tell us more about Axis's legacy in the area of surveillance? What's your growth story?
In 1984, Mikael Karlsson, Martin Gren and Keith Bloodworth founded Axis aiming at changing the way people use and think about digital devices. That marked the beginning of our commitment to create a smarter, safer world. At the time, the idea of using network technology to connect devices (originally network print, storage and scanner servers) and turn them intelligent was new. We called it ThinServer Technology. Today, it's known as the Internet of Things (IoT).
We have been present in the Middle East and Africa region for close to 15 years now with our first office being established in Dubai, UAE which is also the regional HQ. At Axis, we enable a smarter and safer world by creating network solutions that provide insights for improving security and new ways of doing business. As the industry leader in network video, Axis offers products and services for video surveillance and analytics, access control, intercom and audio systems. Axis has more than 3,8​00 dedicated employees in over 50 countries and collaborates with partners worldwide to deliver customer solutions.
How was 2021 for your company? What are the key learnings?
2021 was a good year for us. The World Expo at Dubai opened its gates, and we witnessed the collective enthusiasm of the world to travel and network for business. We saw an exceptional increase in new projects across the region and are optimistic for the year ahead.
For us the key learnings are foundational – work together with our ecosystem, innovate for a smarter safer world and continue to push the benefits of open platforms.
Partnerships are key to business success and development. How is Axis committed to the growth of its partnership programs?
Partnership is at our core. Through collaboration, we define and shape new opportunities on the market. Our partner network invites you into an entire ecosystem of shared expertise on a global scale, no matter where you are in the world. With access to a range of specialist knowledge and training, we solve customer challenges and seize opportunities previously out of reach.
We have one of the oldest partner programs in the industry. Recently, we launched the new Technology Integration Partner program, which combines the ADP and TPP programs to deliver better value to our ecosystem.
We know that we're stronger together and by joining efforts, we innovate within this unique system of competencies.
What are some of Axis's key solutions & services that give it an edge in the market?
The world is constantly changing, and we make sure we stay ahead of those changes. While security is still our main focus, we are gradually expanding into related markets using new network-based products and solutions. Our experience working with network video and audio solutions, analytics and access control contributes to the protection of people and property, process optimization, and increases business efficiency and information access.
What are your plans for 2022? Will we see new launches or initiatives this year?
We are excited about the opportunities in 2022. We are seeing a positive growth in key markets in the middle east and Africa. With regards to new launches, we expect a great push with our ARTPEC-8 as well as advanced analytics-based solutions.