Sharjah Museums Authority (SMA) has reportedly introduced a new way to showcase the history, art, science, and cultural artefacts on display across the emirate's 16 museums.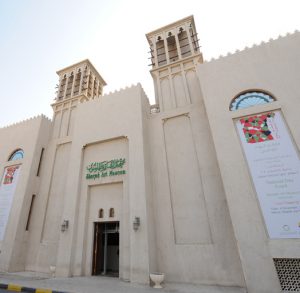 According to a report by WAM, the SMA has launched a new mobile application to offer clear, user-friendly, intuitive and functional way of interacting with museum goers.
Manal Ataya, Director-General of the Authority, said, "The launch of the Sharjah Museums Authority's new smartphone and tablet app is the natural next step in our ongoing mission to bring the wealth of art and culture within Sharjah's museums to new audiences.
Users will be able to view select objects from the collections on display at museums around the emirate, learn about the visitor services including opening hours, events, exhibitions and the variety of community and cultural programmes offered throughout the year.
The app, which was launched as part of the emirate's participation at the UAE Innovation Month, also includes a geographical alert feature that will notify users if they are a short distance from any of Sharjah's museums, as well as nearby facilities such as hotels, restaurants and other important places in the emirate.
"The app allows the public to stay in touch with everything the SMA is doing in a way that is user-friendly and convenient. All the information you need is available in this app, including news about the latest international exhibitions taking place across Sharjah, fascinating cultural workshops, or the opening times of your favourite museum."
Ataya also noted that the launch of this new app shows that the SMA has embraced new technology in line with the principals of UAE Innovation Month. "We look forward to connecting with even more people across the UAE and inviting them to participate in the wide range of important cultural events held by the SMA throughout the year."muse