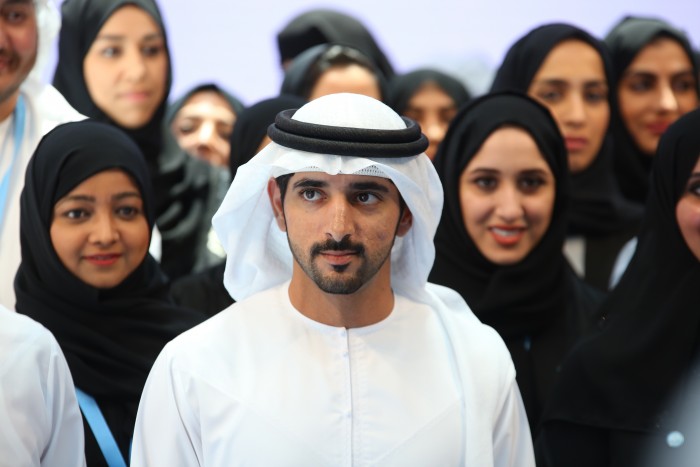 His Highness Sheikh Hamdan Bin Mohammad Bin Rashid Al Maktoum, Crown Prince of Dubai and Chairman of the Board of Trustees of the foundation, has approved the 2018 plans and strategies of the Dubai Future Foundation (DFF).
The DFF's 2018 agenda has been discussed and approved during the foundation's executive committee meeting, chaired by Sheikh Hamdan at the organisation's headquarters in Emirates Towers.
During the meeting the Dubai Crown Prince and DFF board of trustees chairman highlighted that the emirate is not only
taking the lead in shaping the future
, but its accomplishments in this domain are also enabling it to export its expertise to the world.
"DFF is the incubator and accelerator of Dubai's journey towards the future. We are sure that we will be able to turn even the challenges we face into opportunities by enhancing our preparedness, investing in local talent and attracting the brightest minds," HH Sheikh Hamdan said.
HH also stressed on the importance of staying committed to achieving progress in this field and enhancing efforts to deploy the latest strategies and technologies in the government sector to realise the vision of the Vice President, Prime Minister and Ruler of Dubai, His Highness Sheikh Mohammed bin Rashid Al Maktoum, to transform Dubai into a future-oriented city and a global hub for advanced science and technology.
The DFF's plans and strategies for 2018 has been approved in the presence of H.H. Sheikh Maktoum bin Mohammed bin Rashid Al Maktoum, Deputy Ruler of Dubai, Mohammad bin Abdullah Al Gergawi, Minister of Cabinet Affairs and The Future and Vice Chairman of the Board of Trustees and Managing Director of DFF.
The Dubai Crown Prince also commended the role played by the Foundation and the various projects and initiatives presented by the Executive Committee at the meeting. Omar bin Sultan Al Olama, Minister of State for Artificial Intelligence, Abdulla bin Touq, Secretary-General of the UAE Cabinet, and Abdulla Al Basti, Secretary-General of the Executive Council of Dubai, also attended the meeting.