Sheikh Khalid bin Zayed Al Nahyan, Chairman of the Board of Zayed Higher Organisation for Humanitarian Care and Special Needs (ZHO), has officially opened the first integrated Middle East Robotics and Rehabilitation Laboratory at the Abu Dhabi Centre.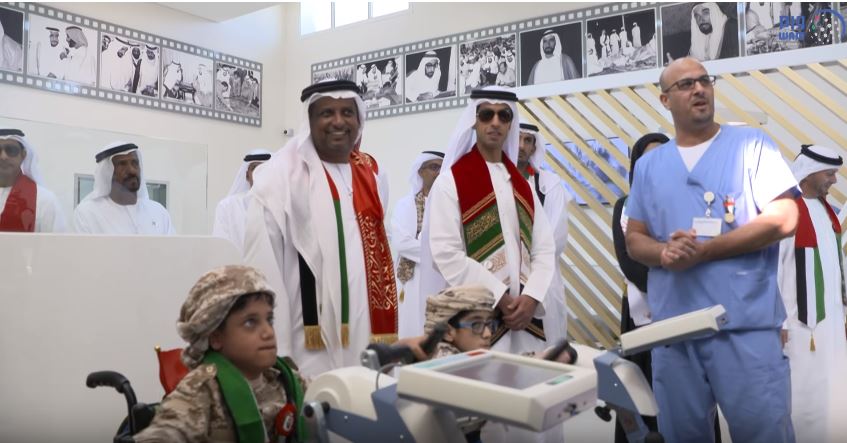 The opening of the laboratory coincides with the UAE Innovation Month, which began on February 1st in Abu Dhabi.
Sheikh Khalid, accompanied by members of ZHO's Board of Directors Mubarak Saeed Al Shamsi, Rashid Ateeq Al Hameli, Dr. Khalid Al Jaberi and others toured the lab and listened to a detailed explanation about the functioning of the devices and how members of the foundation will be benefited from it.
Sheikh Khalid hailed the significant support and attention received by the foundation from Sheikh Khalifa bin Zayed Al Nahyan and Sheikh Mohamed bin Zayed Al Nahyan, Crown Prince of Abu Dhabi and Deputy Supreme Commander of the UAE Armed Forces.
He also praised the unlimited and distinguished support of Sheikh Hazza bin Zayed Al Nahyan, Deputy Chairman of Abu Dhabi Executive Council to the programmes, initiatives, and strategic programmes of the organisation so as to continue its noble vision, message and objectives.
Sheikh Khalid directed staff of the philanthropic body to double their efforts and continue their message to serve People of Determination.
Late last year, Sheikh Ahmed bin Saeed Al Maktoum, Chairman of Dubai Civil Aviation Authority and Chief Executive of Emirates Group, spoke at the AccessAbilities Expo and said that advancements in technology are empowering people of determination by enabling them to function independently and providing them with employment opportunities.