'Area 2071' is a bridge to the future and a platform to implement the UAE's model for future design, said Vice President, Prime Minister of the UAE and Ruler of Dubai Sheikh Mohammed bin Rashid Al Maktoum during the opening of 'Area 2071', at Emirates Towers.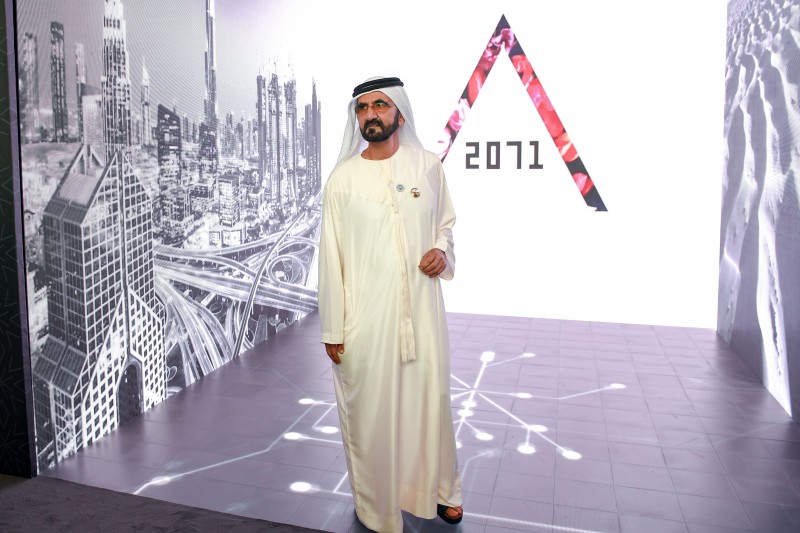 A first of its kind in the world, Area 2071 will serve as an incubator for forward-looking initiatives, with global companies, services and laboratories coming together and integrating their efforts to develop innovative solutions and adopt new technology to meet future needs.
It will host think tanks and labs will tackle challenges in various development sectors to accelerate their progress, and to provide a pioneering model for tackling these challenges for both the region and the world.
The Dubai ruler also noted that the facility reflect on UAE Centennial 2071 objectives for a better life for future generations with more opportunities to communicate with the rest of the world.
"Today we opened Area 2071, the interactive platform that gathers creative minds, and reflects partnership public and private sector, and innovators to develop creative solutions, implement ideas to serve humanity and design a better future for next generations," Sheikh Mohammed said. "Area 2071 reflects the UAE's ambition to be a key player in building the future. It is an open laboratory to learn, develop ideas and experiences, and design the future, as well drafting a better future for humanity.
The area will "act as an umbrella" to bring together entrepreneurs, start-ups, small and medium-sized businesses, and government programmes such as Dubai's Future Accelerators.
Area 2071 was inspired from Centennial Vision announced in March 2017 is based on a lecture by Sheikh Mohamed bin Zayed Al Nahyan, Crown Prince of Abu Dhabi and Deputy Supreme Commander of the UAE Armed Forces. The aim is to strengthen the country's reputation and soft power, building Emirati values and ethics for coming generations, and improving the economy's productivity.