A delegation from Smart Dubai headed by the organisation's director general Her Excellency Dr. Aisha Bint Butti Bin Bishr has recently visited The Sustainable City.
The delegation was greeted by Faris Saeed, CEO, Diamond Developers – the real estate developer behind The Sustainable City – and a number of other senior company officials.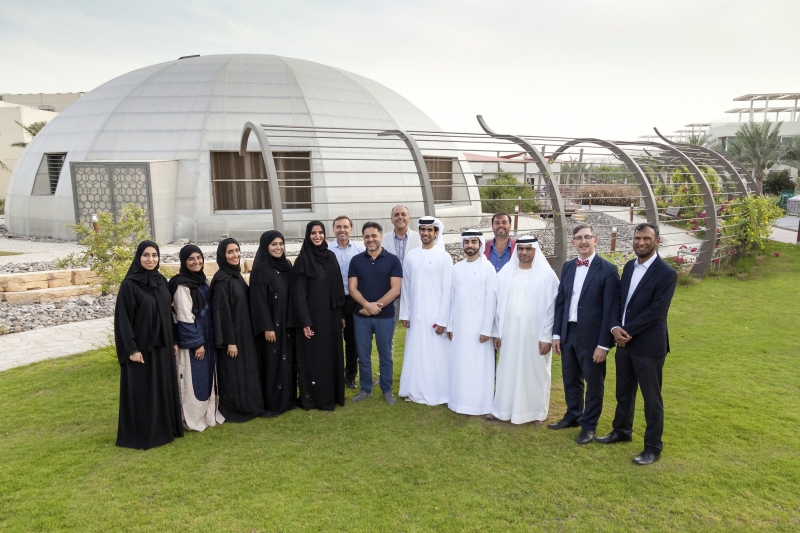 During the visit, H.E Dr. Bin Bishr toured around the facilities of The Sustainable City and gained insights into the ongoing phases of development that have brought the community to life, including its five residential complexes and wide variety of facilities. She also received a comprehensive information regarding the smart technologies used in The Sustainable City's green buildings, as well as the environmentally friendly technologies used for the development's power generation, water treatment and urban farming.
"We are honoured to welcome Dr. Aisha Bint Butti Bin Bishr and the Smart Dubai delegation to our city, which we are developing to support our leadership's efforts to make Dubai the smartest and happiest city in the world and achieve ambitious transformation based on smart technology," said Engr. Faris Saeed.
Faris further highlighted that at The Sustainable City, they strive to uphold the strategic pillars of the 'Dubai Plan 2021' so that it can serve as a home to happy people who are proud to belong to a sustainable community. "During the planning stages, we focused on providing a range of smart services that ensure comfort for residents and spread happiness across all parts of the city. By implementing smart sustainability techniques and conserving both water and energy, we have built an iconic vision for future cities all over the world. We are ready to share our expertise to support the development of smart projects in the UAE, the wider region and beyond ".
The city is the first fully operational sustainable project in the Middle East to completely depend on its internal resources to generate clean energy.
"Collaboration from both the public and private sector has always been a key factor in the success of the Smart Dubai Office," said H.E Dr. Aisha Bint Butti Bin Bishr. "It is very exciting to see developments such as The Sustainable City support the Smart Dubai initiative with its environmentally friendly infrastructure, and we look forward to many more of such developments that will provide more efficient, safe, seamless and impactful experiences to the residents and visitors of Dubai."
At the end of the visit, the Smart Dubai delegation praised the unique journey that has led to the development of a truly sustainable city that harnesses the power of intelligent designs and solutions in line with the Dubai Clean Energy Strategy.