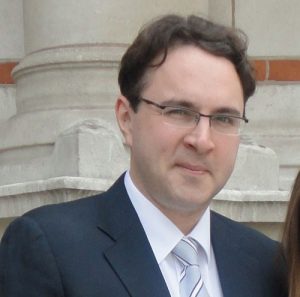 DISTREE Middle East has confirmed the line-up of workshops and small group sessions at this year's consumer technology retail channel event. The sessions form part of an extensive conference programme that runs alongside the main exhibition and pre-scheduled meetings between consumer tech suppliers and trade buyers that take place at the event. DISTREE Middle East 2017 takes place from May 8-10th at the Meydan Hotel in Dubai.
Liam McSherry, marketing director, DISTREE Events, "The workshops are an opportunity for senior executives from consumer technology retailers, distributors and vendors to hear expert speakers, discuss current channel issues and exchange information with their peers.
"We are starting to see significant structural changes take place in the regional consumer tech channel ecosystem, with the development of new e-commerce models and the need for physical retailers to continually innovate their business model and value-add services," he added.
The complete confirmed line-up of workshops and small group sessions for DISTREE Middle East 2017 is as follows:
SixthFactor: Neuromarketing and Behavioural Economics – Targeting the reptilian brain: use neuromarketing and behavioural economics to gain marketing advantage. Up to 95 percent of the decisions and choice is influenced by the reptilian brain – we think much less than we think we do and so do our consumers. In this 30-minute interactive SixthFactor workshop discover the basic principles of Neuromarketing as well as behavioural economics and some quick tricks on how to talk to the reptilian brain of your target consumers. It's a fast-paced and fun discussion.
GfK: New Beginnings? The Growth Drivers of Tech Sales – Presented by David Lewis, head of Digital, MENA, GfK. VAT implementation. Mobile payments. VR emergence. Major regional changes look set to continue to disrupt what consumers' buy, where they purchase, and the way the sale is complete. Utilising sales-out tracking across the MENA region, in this session GfK will examine the development of key disruptions, where they stand today, and highlight potential opportunities for the future.
CONTEXT: The Competitive Advantages of Joining a Panel – Howard Davies, co-founder and CEO at CONTEXT, outlines the numerous competitive advantages distributors and retailers acquire when they join a CONTEXT panel. CONTEXT collects both sales and pricing data at every point in the supply chain.
Naghsh: B2B Portal Launch (by invitation only) – Hadi Torabi, IT manager at Naghsh, outlines details related to the launch of the distributor's new B2B portal for its channel network.
Legacy International: Evolution of E-commerce and how it will Impact your Business – E-commerce expert Venkat Reddy from Legacy International explores the differences that exist between e-commerce business models in the consumer tech space. From marketplaces to hybrid models and virtual e-tailers, this session examines the differences and the potential impacts on customer experience that are created.
GfK: Online – How Do Consumers Behave? Presented by Nadim Shaikh – retail director, MENA, GfK. Consumers' behaviour in the online arena is evolving at a fast pace within the MENA region, with notable changes in how they interact and how they purchase tech goods online. During the session GfK will assess the importance of convenience and the role that pricing has to play in growing online sales. In doing so, sharing GfK's key research findings into how Consumer utilise the online and offline channels in their shopping behaviour.
VIP Strategy Forum and MMR20 Presentations (by invitation only) –  This session gathers together VIP retailer executives for an open discussion on topical issues impacting the market. Includes presentations from A-brand vendors (HP and Seagate) and industry experts (Azur and GfK) exploring new consumer tech channel models in the Middle East.
GfK Supply Chain Navigator – Distribution Landscape and Top Tech Trends in 2017 (by invitation only) – Within this exclusive session GfK will evaluate the channel landscape in 2017 across Europe by GfK Supply Chain Navigator – a specialised trading study about market, product and channel trends. GfK will share 'food for thought' for a better understanding of the fundamental changes of the technology industry.
Naghsh: Portfolio Update & Briefing (by invitation only) – Distributor and Event Partner Naghsh presents an update on its vendor portfolio and product offering for its channel customer base.