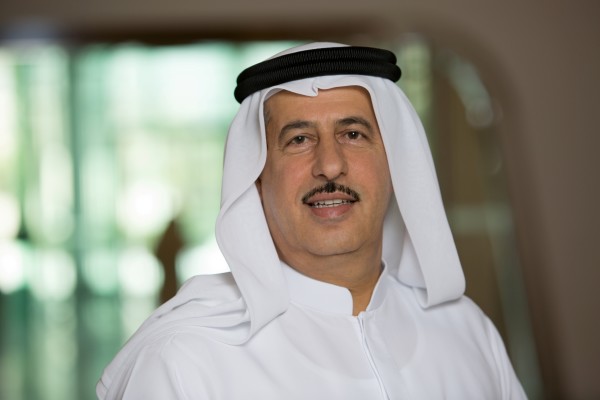 Cisco announced that Smartworld, an Etisalat and Dubai South joint venture company, has deployed the Cisco Digital Ceiling framework to create a smart, highly secure and connected indoor space at its new headquarters in Dubai South.
According to Cisco, the implementation brings together the company's secure IT network with an advanced LED connected lighting system from Philips Lighting to enable Smartworld to deliver a more connected, comfortable and intelligent working environment for both employees and guests. Smartworld's headquarters will be the showcase model of the company's digital transformation and intelligent building capabilities for future developments in Dubai South, the UAE, and the broader region.
The Cisco Digital Ceiling deployment in Smartworld's new headquarters will serve people's dynamic needs in real-time, while also supporting the organisation's drive for sustainable growth. By connecting Smartworld's building services onto a single converged IP network, the Cisco Digital Ceiling delivers multiple benefits that include human-centric environments, optimised workspaces, streamlined maintenance, and reduced energy consumption and operating expenses.
"We are proud to be one of the first in the region to deploy the Cisco Digital Ceiling framework. The potential of the Digital Ceiling goes beyond optimising building systems and creates a platform for a new ecosystem of building applications and services. It gives us new opportunities for transformational applications, analytics and business intelligence, and delivers the essential capabilities needed to make cost savings a reality. Our office building will act as a proof-of-concept for developers and organisations looking to build smart and intelligent buildings in Dubai South and the UAE," said Abdulqader Obaid Ali, Chief Executive Officer, Smartworld.
Cisco's Digital Ceiling framework and solution sets accelerate digital transformation and extends the benefits of the IoT throughout Smartworld's facilities, delivering a smart and highly connected environment that maximises efficiencies and optimises space utilisation. The energy efficient Philips LED light fixtures are equipped with sensors that are connected to the Cisco Power over Ethernet network. Real-time information provided by the lighting system, such as energy use and room occupancy data, help building managers to make informed business decisions, while workers can use their smartphones to adjust light levels and climate control.
"We are excited to see Digital Ceiling come to life in our region with Smartworld. Its early adoption by a forward-looking organisation sets a precedent for more deployments by demonstrating tangible business value and realising the incredible potential the solution presents. The result is a building that is not only smart but also seamlessly connected and highly secure. Smartworld will improve efficiency and sustainability at its headquarters while delivering highly personalised user experiences that improve productivity, safety and comfort of building occupants," said Frida Kleimert, Head of Channel and Commercial Sales, Cisco UAE.
Cisco is working with industry leaders in lighting, building automation control, enablers and ISVs to deliver a rich set of solutions and a new information exchange powered by the network with its Digital Ceiling framework. The Smartworld implementation includes Siemon's ConvergeIT cabling infrastructure and Philips' connected LED office lighting luminaires that use PoE and feature integrated sensors and smartphone applications for personal preference.
Smartworld is a strategic Cisco Gold Partner in the UAE. The company plans to work with Cisco's expanding Digital Ceiling partner community to help other customers in the UAE and Middle East move to a Digital Ceiling using the most efficient connected IoT endpoints from proven innovators in lighting and other building control systems. Smartworld's unique alignment and differentiated strength with digital services in the UAE provides them a distinctive opportunity to be the lead master technology systems integrator for the major developments in Dubai leading up to Dubai Expo 2020.