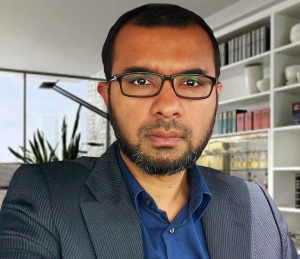 SNB IT Distribution has made its foray into the fast growing KSA market by establishing its first branch office in Riyadh.
"KSA is a new challenge for us and has its own market dynamics. As a value-added distributor specialising in data storage and backup, CCTV surveillance, networking and IT security, our superior competency has always been based on our industry expertise, technical skills, and knowledge resources," said Faisal Qureshi, Regional Director, SNB IT Distribution. "These have aided us in offering unequalled value addition in terms of pre-sales consultancy and technical services to the IT reseller channel."
He added, "We will continue to offer solutions from the very best-of-breed technology providers in the world. Most of our existing partners have extended to us the rights to distribute their products in KSA, and we are extremely committed to live up to their confidence in us after sharing successful partnerships with them in the Middle East and India."
SNB is one of the fastest growing value-distribution companies in the region. Qureshi further adds that the company is now in its fourth year of operations and has made impressive strides in growing its channel business by expanding its product portfolio. "We have partnered with leading vendors such as Nexsan, Enterasys, Mobotix, Allied Telesis, Infortrend, Tandberg Data, Proxim Wireless, Seclore, EVault, AxxonSoft, Infosec, and GTB Technologies."
"SNB will be organising a series of roadshows and partner training programmes in the coming months. We are hosting our launch seminar in Riyadh end of May. This will be a great opportunity for channel partners (VARs and system integrators) to meet our Vendors and learn on their latest product offerings," added Qureshi.