According to local traffic authorities, social media campaigns – utilising Facebook, Twitter, YouTube and Instagram, have brought down road accidents in Abu Dhabi by 6.5 percent over the past two years.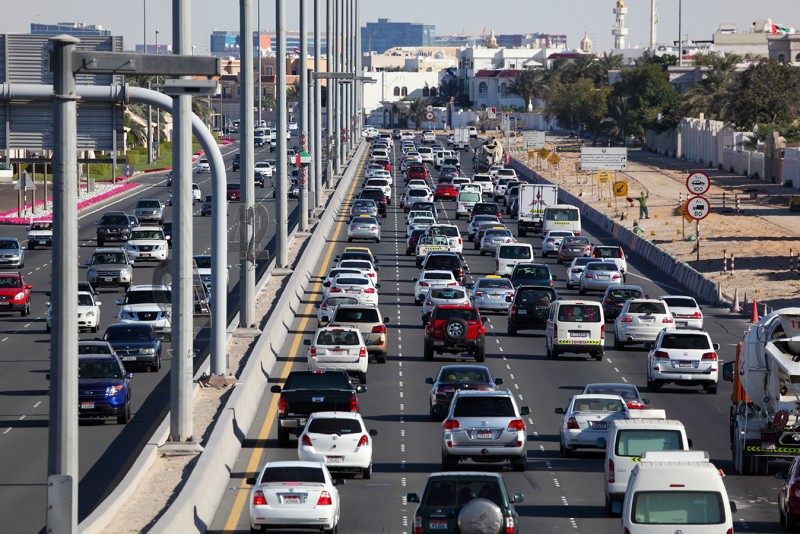 The Abu Dhabi Traffic and Patrols Directorate said the online awareness campaign titled 'Together', which they launched a few years ago, has helped in raising road safety awareness among drivers, after smart applications were used to reach out to people through the above social media sites.
Short awareness videos on YouTube have reached 150,000 hits, according to traffic authorities. In addition, there have been 250,000 tweets on reducing road accidents, and 250,000 social media comments on road safety.
Awareness programmes through the traditional media included about 678 news releases in print media, 528 radio messages and 50 awareness messages aired out on television channels.
"Police are developing its media and marketing plans to educate the public and increase their awareness on road safety and confidence in traffic systems," said Lieutenant Colonel Ali Al Harbi, from the department of studies and statistics at the traffic and patrols directorate..
"Social media has helped a lot in spreading safety awareness especially among youths and school children," he added.
Back in 2016, the police launched an awareness drive targeting young drivers between the age of 18 and 30 to promote the culture of abiding by traffic laws and good road manners.
Since then, traffic authorities in Abu Dhabi have also launched awareness programmes like the best school at traffic safety; best driver at road safety targeting drivers aged between 18-25; best family at traffic safety; and the best workers' camp at traffic safety and initiatives to reward those who have no traffic fines or violations on their driving records.
The Abu Dhabi Police released figures in August which revealed an eight per cent decline in serious traffic accidents and 19 per cent decrease in deaths in the first half of this year, compared to the first half of 2016.
The figures also revealed a three per cent decrease in run-over accidents, as well as 29 per cent decrease in fines and violations.
The Abu Dhabi Police have also just announced plans to implement smart technologies across the force, as part of its 2057 Plan.