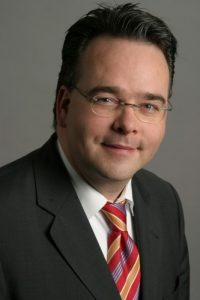 SonicWall has appointed Michael Berg as senior director of Channel Sales with a focus on Europe. As the latest addition to SonicWall's worldwide Sales and Channel team, Berg will enhance the company's strong relationships with the European channel and enable the company to deepen its relationships with distributors.
As part of the Worldwide Sales and Channel team, Berg will drives sales and channel programmes in Europe and is based in Switzerland. He will be responsible for executing on SonicWall's 100 percent channel go-to-market strategies, partner recruitment and development, distribution partnerships and the full implementation of the SonicWall SecureFirst Partner Programme to drive mutual revenue growth with the channel.
"SonicWall already has garnered unprecedented traction with channel partners globally and in Europe since spinning off as an independent cybersecurity company in November," said Steve Pataky, vice president, Worldwide Sales and Channel. "Berg's expertise will strengthen the deep partnerships we are building with channel partners in the next phase of our growth. I'm particularly excited that Berg brings personal experience working with distributors and can strengthen our close ties with the distributor community."
Berg brings to SonicWall more than 20 years of experience working with channel partners and distributors in the region. He joins the SonicWall team after serving as the channel director at encrypted communications firm Silent Circle, where he lead commercial activities with distributors in the mobile device space. Previously, he was vice president of Project Management at leading IT distributor ASBISc Enterprises PLC and established strong channel relationships across EMEA. Berg developed his in-depth knowledge of the distributors earlier in his career during his 15 years at distributor Tech Data, where he served in various management positions in Germany and Switzerland.
"After 20 years of working with channel partners and distributors, I have developed a great impression of SonicWall," said Berg. "The rush of partners to join the SonicWall SecureFirst Partner Programme demonstrates that the company enjoys partnerships with the channel that are unmatched in the industry. I am excited to join SonicWall at a time when it's seeing incredible traction with the channel worldwide, fueled by a mix of strong leadership, innovative solutions and channel enablement."