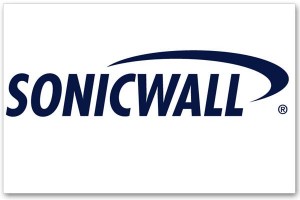 SonicWALL, a provider of intelligent network security and data protection solutions, announced availability of the SonicWALL SSL VPN 5.5 firmware for the Secure Remote Access (SRA) Series.­­
According to SonicWALL, the release significantly enhances it's market-leading SSL VPN technology by introducing spike licensing, which enables network administrators to quickly and automatically increase the concurrent user capacity of their remote access solution during disaster situations. The release also builds on Web Application Firewall (WAF) technology to help companies meet PCI compliance requirements and deploy outbound Data Loss Prevention (DLP) with advanced web application security, the company said.
SonicWALL reported, spike licensing allows an increased number of licensed remote users to connect back to the corporate network in the event of an unexpected increase in demand; such as during an  emergency. Offered as a 10-day license, spike licensing can be enabled to quickly increase the number of concurrent users, allowing SMBs to limit the committed upfront investment required for user licenses, the company said.
Further expanding the capabilties of its WAF, SonicWALL now provides the ability to scan web traffic for credit card number information which provides increased protection to help prevent the leakage of sensitive information, the company added. Additional WAF features in SSL VPN 5.5 firmware include cookie tampering protection, PCI compliance report generation and application profiling to help achieve PCI compliance.
"As workforces become increasingly mobile, employees expect the same network functionality and network access in the office and on the road. For SMBs with smaller IT budgets and staff, this poses a challenge as they lack the resources to manage complicated SSL VPNs on multiple platforms, while handling issues around PCI compliance and web based data leakage," said Patrick Sweeney, vice president of product management at SonicWALL. "Our SRA Series provides SMBs with affordable, world-class security with all the flexibility and enterprise capabilities at a low Total Cost of Ownership, thus enabling the businesses to operate as efficiently as possible,"he added
The new SMB SSL VPN 5.5 firmware is now available for the SonicWALL SRA 1200, SRA 4200 and SRA Virtual Appliance SSL VPNs for small- to medium-sized businesses (SMB).