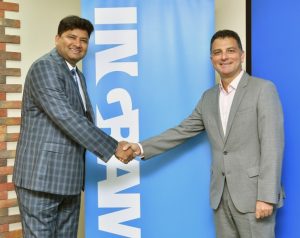 Security solutions provider SonicWall has announced that Ingram Micro, regional technology distributor, is now distributing SonicWall products in the Kingdom of Saudi Arabia and the Arab Republic of Egypt.
"Ingram Micro's market reach, a wealth of experience and added value to partners in Saudi and Egypt, is of utmost importance to SonicWall. This is due to our commitment to developing a strong distribution network that supports and enables our partners by building a win-win eco-system," said Shahnawaz Sheikh, sales and channel director, META and Eastern Europe, SonicWall. "SonicWall is committed to its channel partners and customers, and this partnership provides them with wider access to SonicWall technology in every city across our region."
As part of this relationship, Ingram Micro is now distributing all SonicWall products, including SonicWall's Next Gen Firewalls, Email Security, Wireless Security, Secure Mobile Access, Wan Optimisation and Central Management solutions. Additionally, Ingram Micro will bundle SonicWall products with complementary and adjacent technologies to offer a comprehensive value proposition for its customer base.
"Ingram Micro is committed to constantly enhancing the value proposition we provide our business partners, including offering a dedicated range of services and relevant large vendors," said Marc Kassis, cybersecurity director, Ingram Micro META region. "We are delighted to be adding SonicWall to our portfolio in Egypt and Saudi Arabia, a strong partnership that helps us offer more robust Cyber Security solutions to through our customers throughout the region."