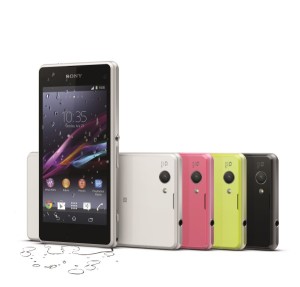 Sony Mobile has launched its waterproof Xperi Z1 Compact smartphone at CES.
Built with an aluminum frame, the Xperia Z1 Compact's camera is made with the same components as Sony's compact digital cameras, and has a content transfer app.
The app allows users to move contacts, photos, bookmarks, apps, music, messages amongst other files from the user's old Android or iOS device to the Xperia Z1 Compact.
In compliance with IP55 and IP58, the smartphone is protected against the ingress of dust and is waterproof.
Provided that all the covers for the micro USB port, the micro SIM slot and the memory card slot are firmly closed, the phone will stay protected against low pressure jets of water and can be kept under 1.50 metres of water for up to 30 minutes.
Xperia™ Z1 Compact supports LTE networks, and features a Qualcomm Snapdragon 800 Quad-core 2.2 Ghz processor and 2GB RAM.