Regional value-added distributor Spectrami has announced a strategic distribution partnership with CloudSEK to provide its digital risk monitoring solutions across the Middle East, Europe and Africa.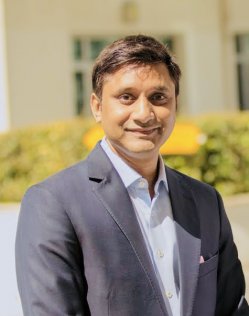 Heading into the era of hyper-connectivity, organisations across the globe have the difficult task of fortifying their security posture against cyber threats. By combining CloudSEK's cybersecurity expertise and Spectrami's distribution prowess, companies can avail cybersecurity solutions that can efficiently monitor and secure their assets.
"CloudSEK's integration into Spectrami's wide range of information security offerings will allow us to accelerate CloudSEK XVigil's delivery and support capabilities," said Sourabh Issar, CEO, CloudSEK. "And working together will help us realise the full potential of XVigil and enable our customers to anticipate and mitigate the onslaught of ever-evolving cyber threats."
As part of the collaboration, CloudSEK's specialised solutions will add to Spectrami's digital risk monitoring capabilities and Spectrami will increase CloudSEK's global footprint, enhance its delivery mechanism and ensure excellent customer experiences.
Anand Choudha, CEO, Spectrami, said, "We are excited to partner with CloudSEK to deliver Digital Risk Monitoring solutions to our customers and partners across the region. With few wins already recorded in the region, we are witnessing significant investments by organisations to secure their digital assets and brand reputation. Spectrami, with its skilled resources, along with its network of channel partners are committed to demonstrating the value proposition of CloudSEK's XVigil platform to its customers"