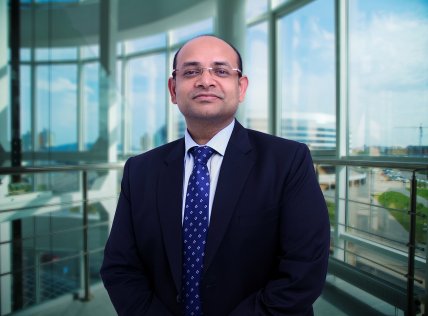 SecureLink, a risk advisory firm based in Dubai has announced a distribution agreement with Cloud Range, a global provider of cyber ranges and simulation-based virtual cyber defense training.
Cloud Range provides Security Operations Center (SOC) Analysts and incident response teams the opportunity to regularly practice detection, response and remediation of cyber-attacks. Regular simulated trainings give SOC's the ability and confidence to detect and defend against the most advanced malicious cyber-attacks before they occur.
The distribution agreement, according to the company, now allows SecureLink partners the ability to provide next generation cybersecurity innovative services directly to their customers.
"We are pleased to partner with SecureLink to bring their partners and customers the most advanced solution in cyber security preparedness. Now, companies throughout the Middle East can be more prepared to defend against future cyber-attacks," says Debbie Gordon, CEO, Cloud Range. "Until now, traditional cybersecurity certifications and product training had been the only way for cybersecurity professionals to train. Cloud Range brings the necessary experiential training element, no different than a flight simulator is required to prepare pilots for flying."
Cloud Range simulates cyber-attacks in a hyper-realistic environment where teams use industry-leading security tools combined with live simulated cyberattacks to ensure they are prepared for potential threats. Utilising Cloud Range's next generation cyber range, companies can now provide SOC operations and incident response teams with customised, hands-on simulation training in a controlled and secure environment.
Simulation training allows security professionals to hone technical skills, problem solving and critical thinking capabilities. These skills are crucial in various scenarios that are custom-built to reflect attacks that teams have faced or will potentially face in the future. Attack scenarios are regularly updated and added to reflect the latest threat landscape.
"Our partnership with Cloud Range will ensure customers and partners of SecureLink gain regular 'live combat and readiness skills' by using simulation-based training, adds Reghu Mohandas, Director, SecureLink. "With real-time detection and remediation, they can be confident in responding to the rapidly evolving complex cyber threats increasingly targeting organisations in the Middle East."