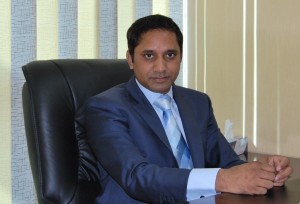 As part of its Middle East expansion plans, distributor Spectrami on Tuesday opened its new office in Casablanca, Morocco. The office will serve the North African market, which is estimated to be worth above $4 billion, the firm said.
"The new Moroccan office will be instrumental in helping us achieve our growth objectives," said Anand Choudha, Managing Director, Spectrami. "It will be responsible for the development of business and the administration of new projects in Morocco and the whole of North Africa."
The Casablanca office will be led by Said Khoubbach, General Manager for North Africa, Spectrami, while Majid Lzhazi, Sales Director for North Africa, will manage business development. Below them are a team of senior IT professionals, Spectrami said.
Khoubbach's background includes almost 25 years of working at various levels in Morocco with companies such as Microsoft and Getronics. Lzhazi, meanwhile, has worked with the likes of Xerox and HP Africa for 15 years, managing and developing the channel across North and West Africa, as well as the Middle East.
The distributor has already been working with technology companies such as Actifio, LogRhythm, General Dynamics Fidelis, Tenable, Verdasys and Titus, it said. Spectrami added that it plans to introduce its vendor extension model to North Africa to offer greater leverage to the channel. The distributor also expressed interest in taking advantage of emerging markets.
"The growth of security and storage presents a huge opportunity for channel partners in North Africa, and we are committed support our channel partners by providing them with best-of-breed technical products from our vendors," said Khoubbach.
"We will also offer the technical expertise that would add value to their portfolio as well as to their customers' satisfaction."
"Apart from our existing portfolio, we intend to introduce more products to the North African market and look forward to engage with new vendors exclusively for North Africa," Khoubbach added.
"We are definite that, with an experienced team in place and active support of vendors, we will be able to provide better margins to our channel partners in North Africa."